HOLISTIC CHILD
DEVELOPMENT
YOU CAN CHANGE A CHILD'S LIFE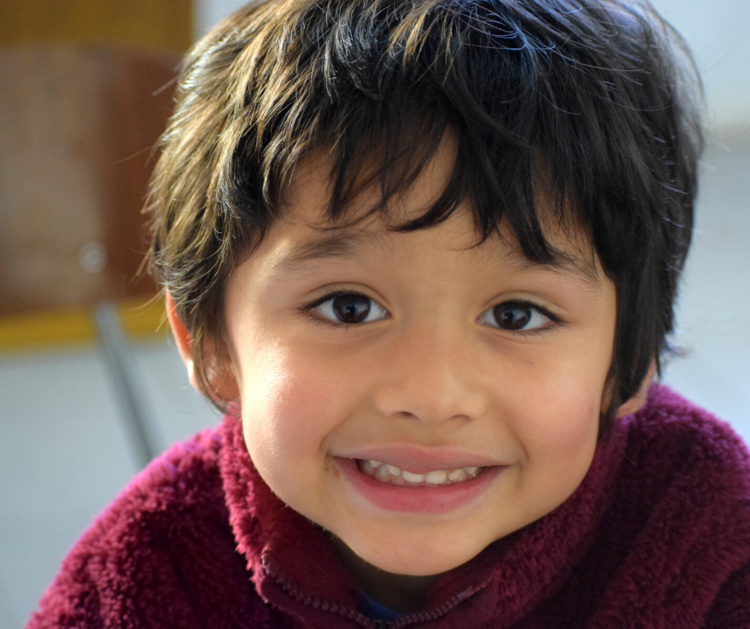 Carolina, mother of four-year-old Luis*, used to worry that she wouldn't be able to give him everything that he needed.
Luis likes to learn about trains, and he enjoys learning about the love of God in Sunday School. He is also on the autism spectrum. In his home in Chile, he is able to attend a Nazarene child development center designed specifically to support children with intellectual or physical disabilities.
Why is holistic child development important?
Children are disproportionately impacted by poverty, which can stunt growth, hinder education, and make them more susceptible to illness and disease. Poverty is more than a lack of money; it is the deprivation of access to good health, education, and choice. Children living in poverty are forced into impossible situations—instead of going to school, they go to work too early, and instead of living healthy lives, they struggle with malnutrition.
More than half of those who live in poverty are children
One in three children is not growing well because of malnutrition, which includes both lack of access to proper nutrients as well as lack of access to healthy foods
An estimated 617 million children and adolescents globally are unable to reach minimum proficiency levels in reading or mathematics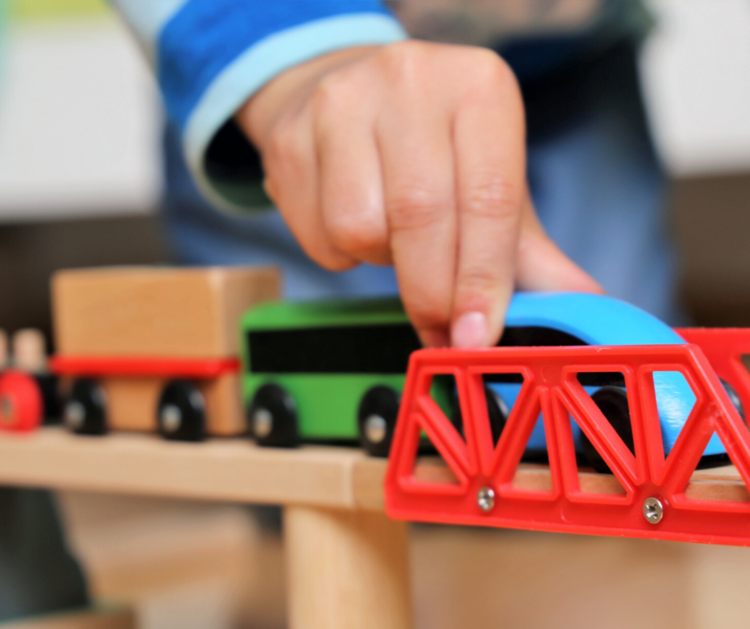 Since Luis has been at the child development center (CDC), though, Carolina has watched him grow and learn to communicate better.
Through child sponsorship, Luis can join a community focused on meeting his specific needs through therapy, art, games, and more. Not all centers are focused on support for disabilities; Luis' CDC is one of more than 200 addressing the different needs of children all over the world.
How do holistic child development programs make a difference?
Nazarene Compassionate Ministries' child-focused programs are based on a Holistic Child Development model that seeks to simultaneously address key aspects of a child's life—spiritual, physical, intellectual, emotional, and relational. Through this model, children gain skills and opportunities to interrupt the cycle of poverty, dream about their futures, experience God's love in tangible ways, and grow into the people God created them to be.
Holistic Child Development involves the following:
Partnership with local churches that seek to help children understand that God loves them, they are created in God's image, they are valued and have God-given dignity, and they can have a personal relationship with Jesus
Recognition of the importance of family and community in a child's life, knowing that the best child development happens when children grow up in the context of a loving, healthy, empowered family
Educational support in addition to schooling and nutritional aid, making it possible for children to thrive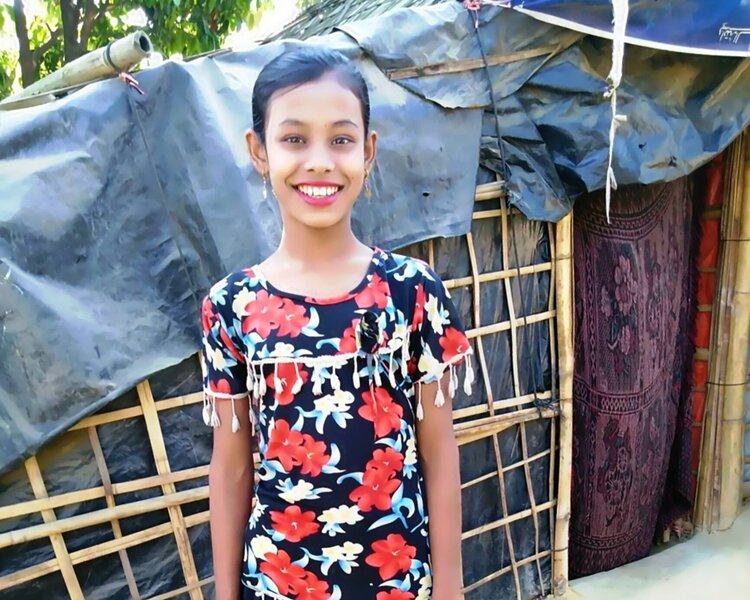 Anwara, 13, left Myanmar with her parents and six siblings. The family was fleeing for their lives—just before they left, someone set the family's house on fire while they slept, killing her grandparents.
In a refugee camp in Bangladesh, Anwara struggled with trauma and lack of hope. "I was mentally very distressed and upset because I lost my education life, my dreams, and my hopes for the future," she says. Then she was invited to a center created by Bangladesh Nazarene Mission. There, she could learn and receive trauma-informed care.
"I started again dreaming in my life," Anwara says.
---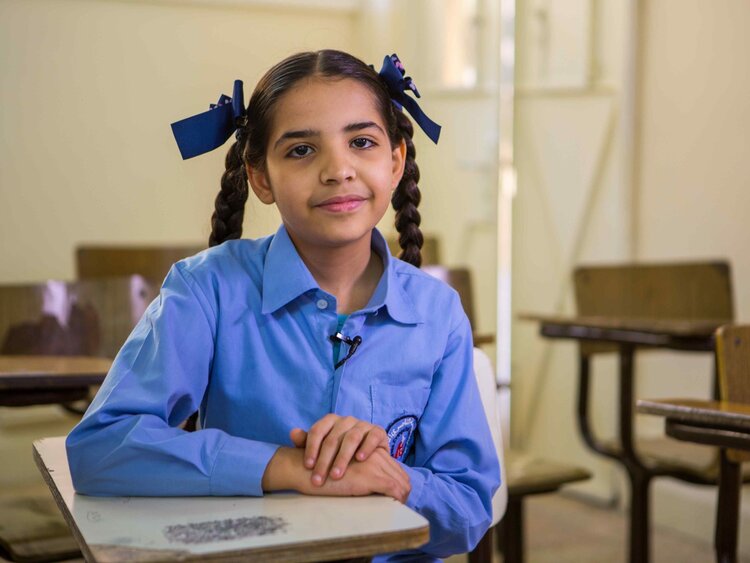 Amira fled for her life, too.
Her family lived in Aleppo, Syria, a city constantly barraged by bombs and conflict. Amira's family fled after their home was demolished in an airstrike and found their way to Jordan. When they left, she says she felt like there was a "wound in my heart." Traumatized and displaced, Amira didn't have the opportunity to receive an education until she received a scholarship to a Nazarene school.
"I finally felt that I was in a safe environment," she says.
*Names are changed for protection.
You can make a difference.
You can give children the chance to choose a different future. Give now to support holistic child development through Nazarene Compassionate Ministries.