Faith, who lives in Monrovia, Liberia, didn't used to feel like she had the choice to dream of the future.
Without access to a formal education, she never had the opportunity to learn to read or develop marketable skills. She was forced to rely on others to survive until she began attending skills-training classes through the Empowering Women With Dignity project.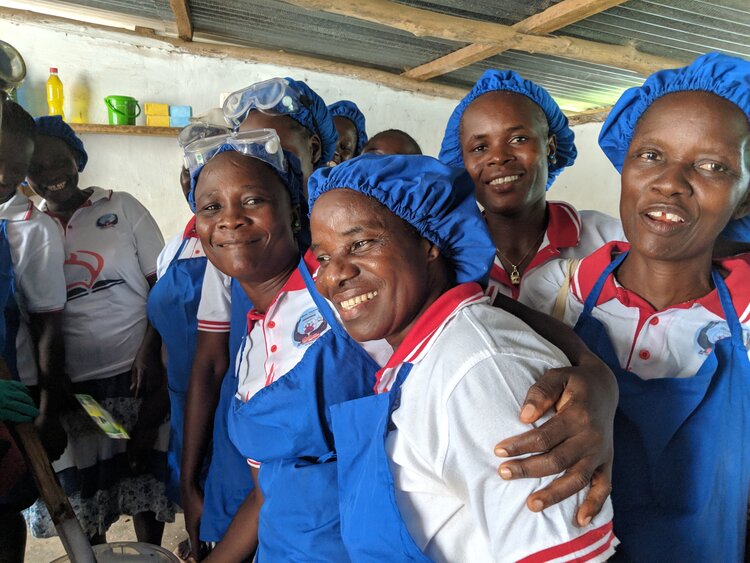 When dreaming for the future is impossible.
The Empowering Women With Dignity project helps women like Faith learn job skills to improve their economic conditions. Many women in Liberia don't have the opportunity to finish their education, and gender inequality is a persistent problem in the country. Marriage is considered to be an economic proposition, and so parents are encouraged to marry their daughters early, reinforcing an unbalanced power dynamic.
Before they reach adulthood, girls' futures are limited. In fact:
36 percent of girls in Liberia are married before age 18
Only 17 percent of girls in Liberia receive secondary-level schooling
Liberia ranks 150 out of 159 countries on the gender inequality index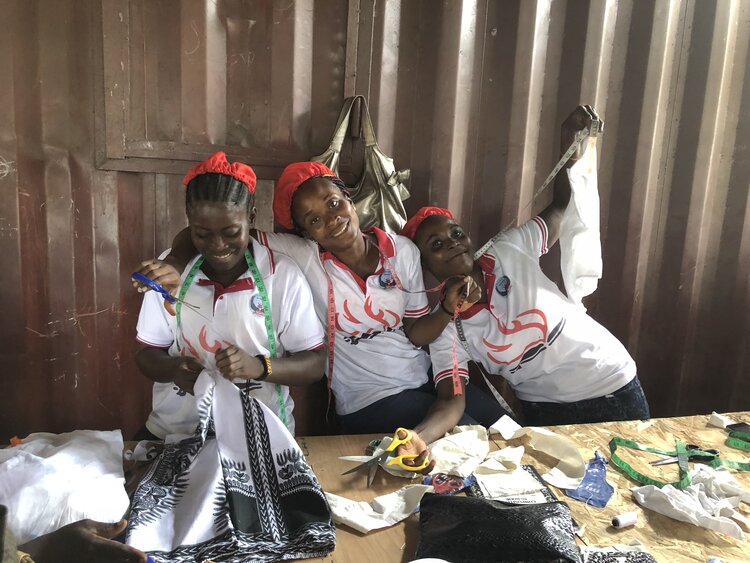 Starting her own business has allowed Faith to live with dignity, planning for the future.
The Church of the Nazarene in Monrovia saw that by teaching women, lives would be transformed. The classes run through the Empowering Women With Dignity project offer women opportunities to improve their economic conditions and affirm their God-given dignity.
How does the Empowering Women With Dignity project makes a difference?
Hundreds of women have learned marketable skills through the classes supported by Nazarene Compassionate Ministries. Through these lessons, women can:
Learn skills like baking, tailoring, and dyeing
Receive advice about starting businesses
Develop a supportive community together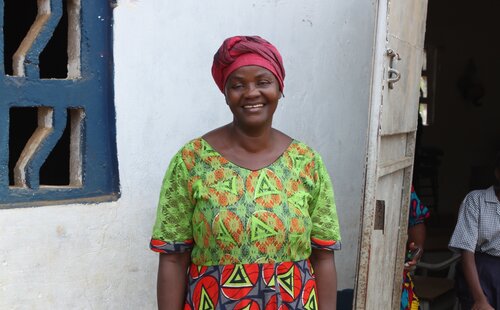 Mamie enrolled in catering classes through the Empowering Women With Dignity project when she was left to care for three school-aged children after her husband's death. Shortly after completing the course, she got a catering job from a government official. Mamie was so inspired by the classes that she wanted to help other women living in poverty, too. Now, she has started her own class with women living in her community.
"God cares about this," she says. "I pray for the community to be changed."
---
Marie, 44, learned how to sew clothing through a tailoring class. Her youth was sidelined by abuse and civil war, and she never had the chance to go to school. By the time she was a mother of five daughters herself, she had no way to make money to support her family. She was forced to send them to live with a relative. Through tailoring, she will be able to open a small business. Her goal is to make enough money to bring her children home and ensure they have the educational opportunities she didn't.
"I want a better life," Marie shares. "I'm not educated. I want my children to know something."
*Noted names are changed for protection.
You can make a difference.
You can be a part of transforming the lives of women and girls by creating opportunities for hope. Give now to support the Empowering Women With Dignity project through Nazarene Compassionate Ministries.