So, You Want to Know About Global Migration: Part Two
OCTOBER 21, 2021 · AMY HECKMAN
When people make the decision to pick up, leave their homes, and move away from all that is familiar, it is not a decision that is made lightly. These journeys uproot people, often subjecting them to different forms of trauma as they cross the borders both within their home countries and outside of it.
Just as Joseph and Mary fled with Jesus to Egypt to escape King Herod, many migrating people seek safety. Others may travel to reunite with family, gain employment, or pursue an education. Those who travel are vulnerable and the needs they have presents an opportunity for meaningful compassionate ministry.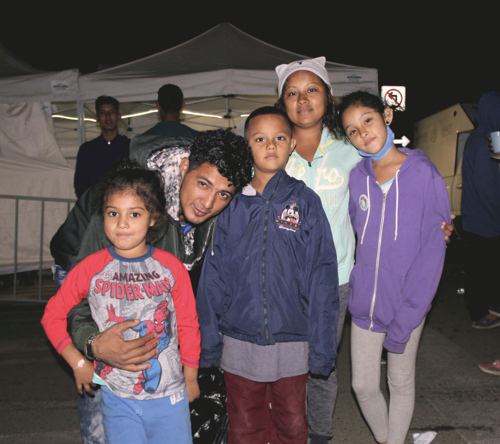 To provide compassionate care for migrants moving through their country, the Church of the Nazarene in Mexico utilizes the volunteer services of the Nazarene Medical Brigade. This group of dentists, nurses, doctors, physical therapists, and radiologists travels within Mexico several times a year to offer migrating people free medical care, food, water, and spiritual support.
Andrea* encountered the Medical Brigade in the fall of 2018 when she and her family were fleeing from violence in their home country of Honduras. During the journey, an accident left her 6-year-old daughter with 2nd-degree burns. The medical volunteers treated her daughter and provided support for Andrea's entire family. "We have so much joy being with them," Andrea says.
RECENT TRENDS AND STATS
Since 2015, 33 million newly displaced people have migrated from their homes. People from Syria, Yemen, and South Sudan have fled due to conflict in those countries. The Rohingya people of Myanmar have sought safety from persecution by traveling to Bangladesh. Many have left Venezuela due to economic and political instability. Climate and weather challenges have prompted other large-scale migrations, such as those following the devastation of Hurricanes Eta and Iota in Central America.
Latest estimates by the United Nations indicate that 281 million people currently live outside their country of origin. The COVID-19 pandemic slowed the rate of migration as mobility and access to borders became restricted. Nevertheless, people with great need continue to leave their homes. Both the number of displaced people and the number of those who can claim refugee status have grown considerably in the last two decades. In 2000, there were 17 million refugees; in 2020, those who legally qualified as refugees totaled 34 million.
Europe hosts the largest number of international migrants in the world, with 87 million living throughout the region. The United States of America is the largest single-country destination of international migrants, home to 51 million people born in other countries. But if current trends continue, northern Africa and western Asia will surpass North America as the current region with the second largest number of migrants in the world, signaling changes to migratory patterns as opportunities increase for migrants to find work in those areas.
MIGRATION AT THE U.S./MEXICO BORDER
For the vast majority of people who wish to settle inside the United States, immigration options like skilled employment or family visas are extremely limited or unavailable. Because of that, applying for asylum at the border between the United States and Mexico represents one of the only entry options. Because of the amount of traffic the southern border receives, it is also one place where patterns and trends are closely tracked. For many decades, single adult males from Mexico comprised the bulk of migrants presenting themselves at border crossings. By 2019, families had replaced single adults as the dominant migrating unit, and most traveled from El Salvador, Guatemala, and Honduras. After the first year of the COVID-19 pandemic, trends shifted again. By the middle of 2021, single adults made up 53% of border arrivals, a rising number of whom were Mexican nationals.
Migratory patterns to the U.S./Mexico border have ebbed and flowed over the years based on job availability, perceptions about the likelihood of entry into the United States, and the role of smuggling organizations that promise protections for travelers. Migration patterns also shift in response to disasters, conflict, and instability in countries of origin. In recent weeks, asylum seekers from Haiti, seeking relief from ongoing violence and instability in that country, traveled in large groups to the border; some were permitted to present their cases to an immigration judge, while others were returned to Haiti.
PROVIDING CARE ALONG THE WAY
When groups of migrants travel north to the border through Central and South America, they often struggle to secure basic needs like food, shelter, and medicine. Fatigue and sickness are common, and danger exists along these routes for women and children.
At the end of September, the Nazarene Medical Brigade traveled to the southern Mexico border to care for migrants staying in the city of Tapachula, Chiapas. There they encountered travelers from Haiti in addition to migrants from Central and South American countries.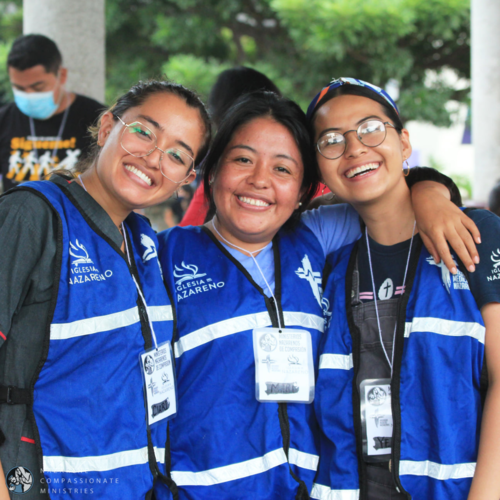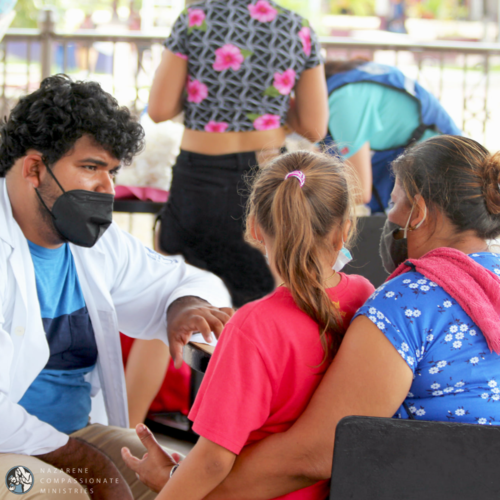 "It was a beautiful time," says Edi Montejo of NCM Mexico. "The Word of God as declared in Mark 9:41 says, 'Truly I tell you, anyone who gives you a cup of water in my name because you belong to the Messiah will certainly not lose their reward.' Everyone can help; we can motivate the Churches of the Nazarene around the world to serve with love, respect, and grace, to participate with sincerity in local Nazarene Compassionate Ministries. This is what it means to live the practical holiness of God."
RESOURCES
To find more facts and figures surrounding global migration patterns and trends, check out these organizations and resources.
*Name is changed for protection.