The 2022 Impact Report is now ready to read!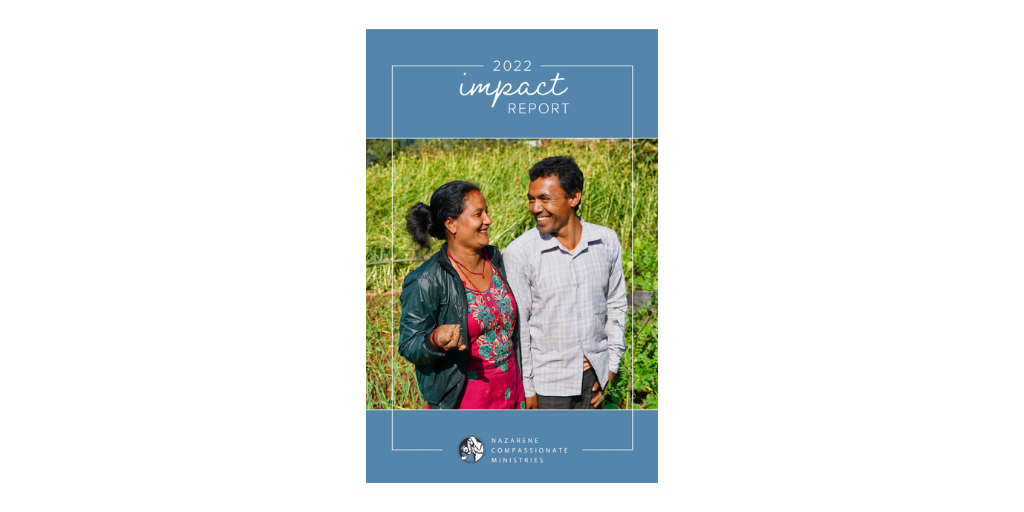 During the past year, hope has been displayed through churches that mobilized to meet great needs in their communities. Whether standing in opposition to war, hunger, or poverty, these ministries of compassion have served as tangible reminders of Christ's love in the midst of challenges and uncertainty:
 
> When conflict broke out in Ukraine, Nazarenes were there to help people find their way to safety, feed those who couldn't leave home, and provide trauma-informed care to children experiencing displacement.

> Where those who rely on farming as a livelihood face rising temperatures and inclement weather, Nazarenes partner to develop agricultural projects that train farmers to grow sustainable and more resilient crops.

> When children living in poverty can't easily access education or quality nutrition, Nazarene child development centers provide holistic services funded through NCM's child sponsorship program.

Your generous giving to Nazarene Compassionate Ministries in 2022 enabled Nazarene churches to live out compassion in these ways and more—all in Jesus' name. 
READ ABOUT THE IMPACT OF YOUR COMPASSION IN THE 2022 IMPACT REPORT, AVAILABLE HERE.