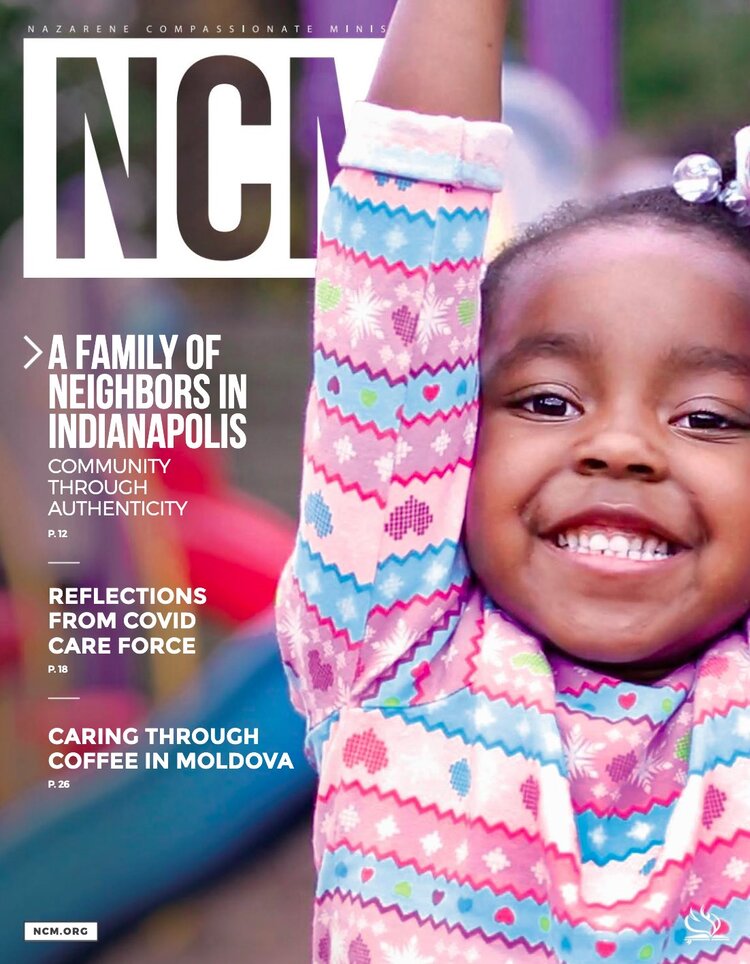 A FAMILY OF NEIGHBORS IN INDIANAPOLIS: Community through authenticity
---
In Indianapolis, neighbors are breaking the cycle of poverty together

A healthcare professional fights COVID-19 in the Navajo Nation

Go through a day at a ministry to those with disabilities in Chile

A Coffee House ministry in Moldova serves those recovering from addiction
Read Now!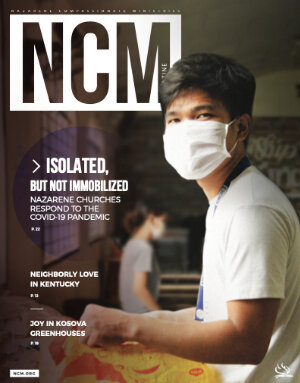 ISOLATED, BUT NOT IMMOBILIZED: Nazarene churches respond to the COVID-19 Pandemic
---
In Nepal, churches are planting trees to restore the land

A ministry in Martin County, Kentucky, embodies Christ's love in action

Greenhouses in Kosova grow economic security as well as neighborliness

Highlights from COVID-19 response in five countries
Read Now!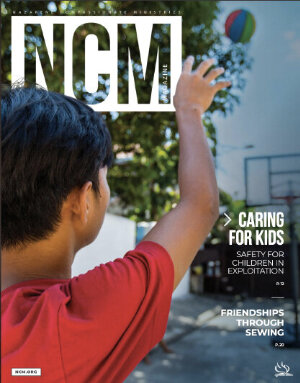 FROM BROKENNESS TO REDEMPTION:  How God's good news fuels transformation
---
In the Philippines, children who have survived exploitation are learning to hope again

Refugees in Washington are finding connection and community in a local church

Burundi youth are forging a new future founded in peace

Churches in the Middle East continue to find new ways to build relationships with those living displaced from their homes
Read Now!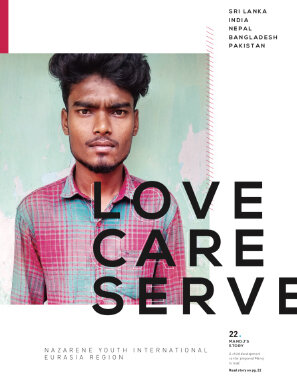 LOVE CARE SERVE
---
Read this one-time publication of Nazarene Youth International for stories of how youth are engaged in compassionate ministry across Sri Lanka, India, Nepal, Bangladesh, and Pakistan. From disaster response to prison ministries, young people are living out the love of Christ.
Read Now!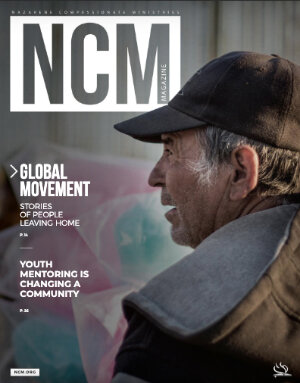 THE CHURCH AS AN AGENT OF WELCOME: Encountering God through the practice of hospitality
---
From Brazil to Armenia, people are leaving their homes

Teenagers in Virginia find relationships through mentoring

Children living with HIV in Ukraine gain support in a kids' club
Read Now!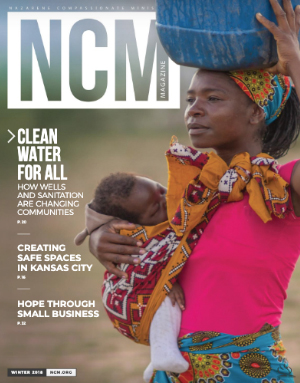 CLEAN WATER FOR ALL: How wells and sanitation are changing communities
---
In rural Mozambique, churches are creating community around clean water

A ministry in downtown Kansas City is providing safe spaces for women

Community is gathering around a large organic garden in Argentina

In Liberia, women are starting their own businesses and finding economic freedom
Read Now!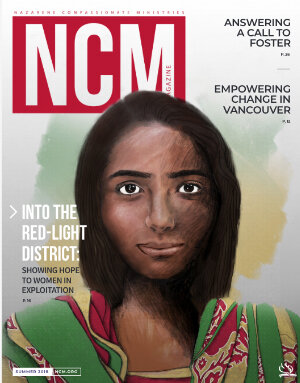 INTO THE RED-LIGHT DISTRICT: Showing hope to women in exploitation
---
In a red-light district in India, women who are exploited are finding hope
One organization in Canada gives job training and dignity to those living on the streets
Families involved in foster care share their stories and their calling
In Germany, the work of a local church sheds light on God's presence in brothels
Read Now!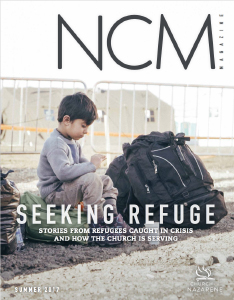 SEEKING REFUGE: Stories from refugees caught in crisis and how the church is serving
---
Refugees share their stories of fleeing and finding hope in a series of featured stories

Sponsored children share their favorite recipes so you can bring the world to your kitchen

Families in Odessa, Ukraine, make a new life after being displaced by violence

The church becomes family in a slum in the Philippines, where possibility replaces poverty

People grow a future in Kosova, where one church is alleviating hunger with greenhouses
Read Now!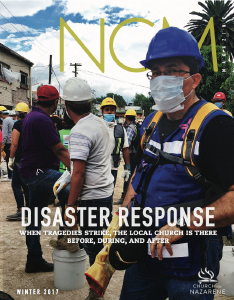 DISASTER RESPONSE: When tragedies strike, the local church is there before, during, and after
---
When a string of disasters rocked our world, churches mobilized to care for people in the aftermath

Why a young woman in Ghana started a justice club to make sure girls can stay in school

A former sponsored child shares how sponsorship changed the trajectory of her life

Savings groups are enabling people to turn their dreams into reality for the first time
Read Now!
More editions on next page!