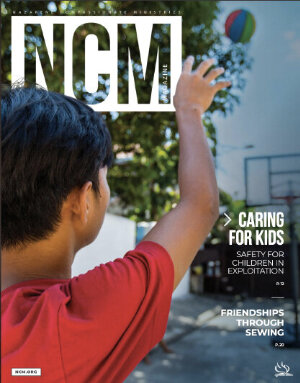 FROM BROKENNESS TO REDEMPTION:  How God's good news fuels transformation
---
In the Philippines, children who have survived exploitation are learning to hope again

Refugees in Washington are finding connection and community in a local church

Burundi youth are forging a new future founded in peace

Churches in the Middle East continue to find new ways to build relationships with those living displaced from their homes
Read Now!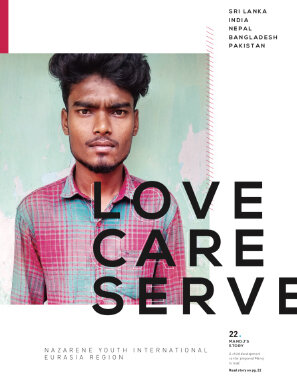 LOVE CARE SERVE
---
Read this one-time publication of Nazarene Youth International for stories of how youth are engaged in compassionate ministry across Sri Lanka, India, Nepal, Bangladesh, and Pakistan. From disaster response to prison ministries, young people are living out the love of Christ.
Read Now!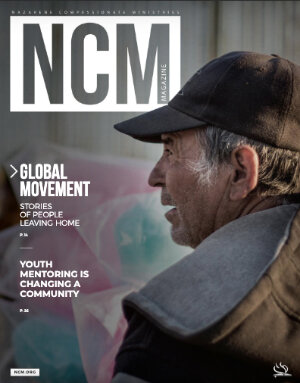 THE CHURCH AS AN AGENT OF WELCOME: Encountering God through the practice of hospitality
---
From Brazil to Armenia, people are leaving their homes

Teenagers in Virginia find relationships through mentoring

Children living with HIV in Ukraine gain support in a kids' club
Read Now!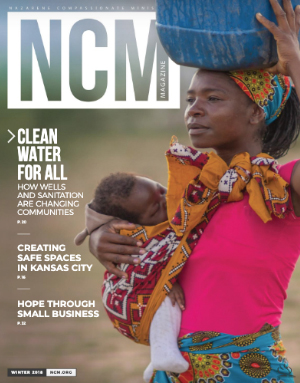 CLEAN WATER FOR ALL: How wells and sanitation are changing communities
---
In rural Mozambique, churches are creating community around clean water

A ministry in downtown Kansas City is providing safe spaces for women

Community is gathering around a large organic garden in Argentina

In Liberia, women are starting their own businesses and finding economic freedom
Read Now!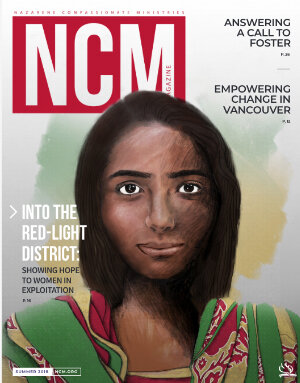 INTO THE RED-LIGHT DISTRICT: Showing hope to women in exploitation
---
In a red-light district in India, women who are exploited are finding hope
One organization in Canada gives job training and dignity to those living on the streets
Families involved in foster care share their stories and their calling
In Germany, the work of a local church sheds light on God's presence in brothels
Read Now!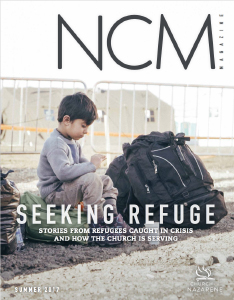 SEEKING REFUGE: Stories from refugees caught in crisis and how the church is serving
---
Refugees share their stories of fleeing and finding hope in a series of featured stories

Sponsored children share their favorite recipes so you can bring the world to your kitchen

Families in Odessa, Ukraine, make a new life after being displaced by violence

The church becomes family in a slum in the Philippines, where possibility replaces poverty

People grow a future in Kosova, where one church is alleviating hunger with greenhouses
Read Now!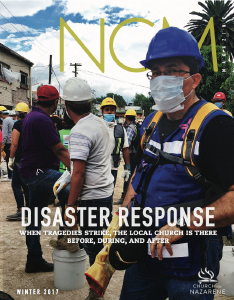 DISASTER RESPONSE: When tragedies strike, the local church is there before, during, and after
---
When a string of disasters rocked our world, churches mobilized to care for people in the aftermath

Why a young woman in Ghana started a justice club to make sure girls can stay in school

A former sponsored child shares how sponsorship changed the trajectory of her life

Savings groups are enabling people to turn their dreams into reality for the first time
Read Now!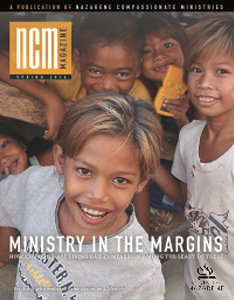 Ministry in the Margins: How Churches Are Living Out Compassion Among the Least of These
---
On Skid Row in Los Angeles, karaoke builds community among people facing addiction and homelessness

In an L.A. neighborhood known for gang violence, the Bresee Youth Center empowers students to become leaders

Volunteers in Swaziland care for people living with HIV/AIDS

A 20-something shares his experience working with children displaced by war

Children with special needs find love and acceptance
Read Now!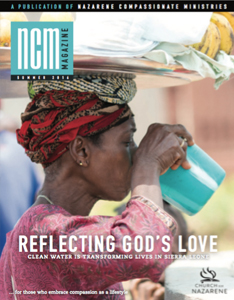 Reflecting God's Love: Clean Water Is Transforming Lives in Sierra Leone
---
Churches in Sierra Leone are giving the gift of safe water, which is the difference between life and death for many

In Kroo Bay, a slum in Sierra Leone's capital, the church is helping prevent the deadly sting of rampant malaria

A mobile intervention clinic in Moldova is offering the possibility of new life for women caught in sex trafficking

In East Toledo, Ohio, a church is getting outdoors and building relationships in the community

Sheep and chickens are providing food and a future for families in rural Armenia
Read Now!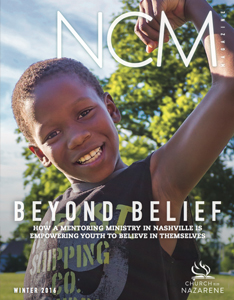 BEYOND BELIEF: How a mentoring ministry in Nashville is empowering youth to believe in themselves
---
In an area of Nashville, Tennessee, known for violence and poverty, mentors aim to transform the lives through empowerment

After decades of separation, a pastor is reconnected with the couple who sponsored him

A church in Monrovia, California, is making sure everyone is welcome at the table by providing immigration resources

Villages in rural Sri Lanka finally able to have access to the clean water they've needed for years
Read Now!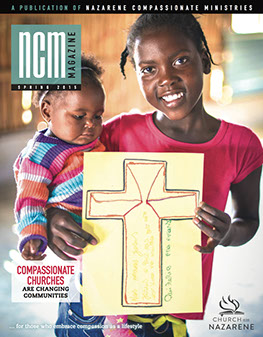 Compassionate Churches Are Changing Communities
---
Photo essay: Investing in the dreams of children in Mozambique

How people leaving prison and addiction are finding wholeness

What happened when a church said, "Come as you are."

Compassion in a community torn apart by war
Read Now!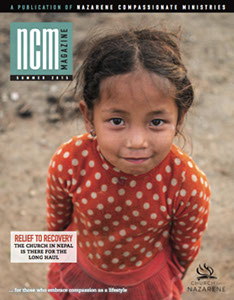 Relief to Recovery: The Church in Nepal Is There for the Long Haul
---
Images of the devastation after Nepal's earthquake — and the church's pursuit of hope

Turning dreams into reality for entrepreneurs

Holding onto hope in the face of HIV and AIDS

How child sponsorship is changing futures
Read Now!
More editions on next page!