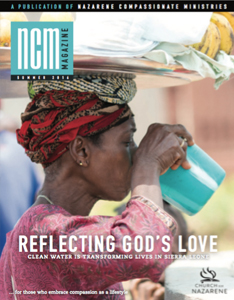 Reflecting God's Love: Clean Water Is Transforming Lives in Sierra Leone
---
Churches in Sierra Leone are giving the gift of safe water, which is the difference between life and death for many

In Kroo Bay, a slum in Sierra Leone's capital, the church is helping prevent the deadly sting of rampant malaria

A mobile intervention clinic in Moldova is offering the possibility of new life for women caught in sex trafficking

In East Toledo, Ohio, a church is getting outdoors and building relationships in the community

Sheep and chickens are providing food and a future for families in rural Armenia
Read Now!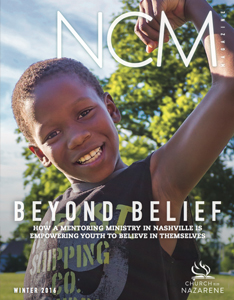 BEYOND BELIEF: How a mentoring ministry in Nashville is empowering youth to believe in themselves
---
In an area of Nashville, Tennessee, known for violence and poverty, mentors aim to transform the lives through empowerment

After decades of separation, a pastor is reconnected with the couple who sponsored him

A church in Monrovia, California, is making sure everyone is welcome at the table by providing immigration resources

Villages in rural Sri Lanka finally able to have access to the clean water they've needed for years
Read Now!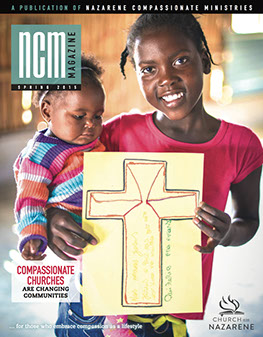 Compassionate Churches Are Changing Communities
---
Photo essay: Investing in the dreams of children in Mozambique

How people leaving prison and addiction are finding wholeness

What happened when a church said, "Come as you are."

Compassion in a community torn apart by war
Read Now!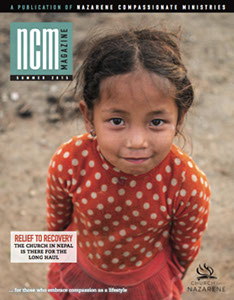 Relief to Recovery: The Church in Nepal Is There for the Long Haul
---
Images of the devastation after Nepal's earthquake — and the church's pursuit of hope

Turning dreams into reality for entrepreneurs

Holding onto hope in the face of HIV and AIDS

How child sponsorship is changing futures
Read Now!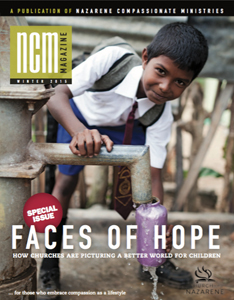 Faces of Hope: How Churches Are Picturing a Better Tomorrow for Children
---
Special photo issue

How the refugee crisis is affecting children—and what churches are doing in response

An alternative to despair in an Indianapolis neighborhood

Taking vulnerable children off the streets of Madagascar

Teaching childlike faith in the Philippines
Read Now!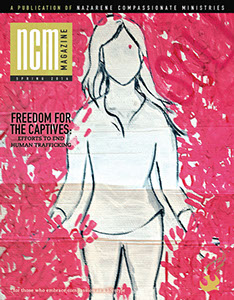 Freedom for the Captives: Efforts to End Human Trafficking
---
Open doors for survivors of trafficking in Romania

Abolition movement at Point Loma Nazarene University

Combating gender-based violence in Kenya

How Syria's war affects its children
Read Now!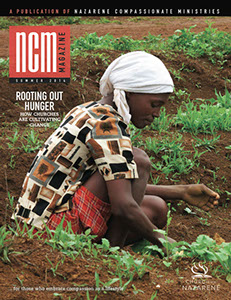 Rooting out Hunger: How Churches Are Cultivating Change
---
Widows go from desperation to determination

Food, farming, and faith

Addressing Hunger in America

Sponsorship brings brothers back to God
Read Now!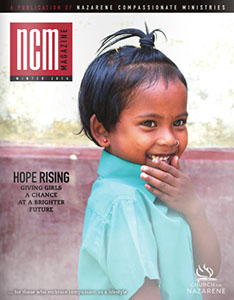 Hope Rising: Giving Girls a Chance at a Brighter Future
---
Getting an education in India and Sri Lanka

Fighting child marriage in Bangladesh

Life as a refugee

Escaping the terror of human trafficking
Read Now!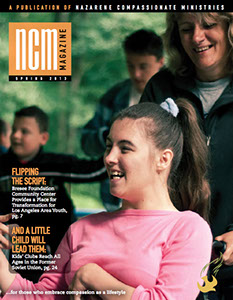 Flipping the Script for youth in Los Angeles

If you give a girl a piglet in Ghana…

Young woman with disability works to build clinic in Ghana

Refuge for children forced to flee from Syria
Read Now!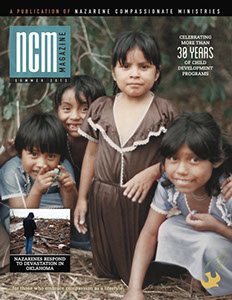 Celebrating 30 Years of Child Development Programs
Ministry to children with special needs in Ukraine

Lebanese congregation sponsors child from Sudan

Boys living on the street find happy home

Coming together after Oklahoma tornado
Read Now!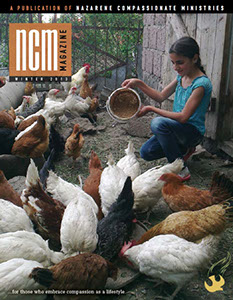 Youth Issue
Youth in Nepal begin ministry to others

Caring for Creation in Guatemala

Ohio youth grow garden to fight global hunger

Providing clean water in war-torn Sri Lanka
Read Now!
More editions on next page!