God's Active Love IN Earth: How a Garden Becomes Much More Than Food
JULY 21, 2022 · KEILA RADI
In Fátima, Argentina, a Nazarene church has put down deep roots, cultivating a compassionate presence through a project centered on simply loving God and loving others.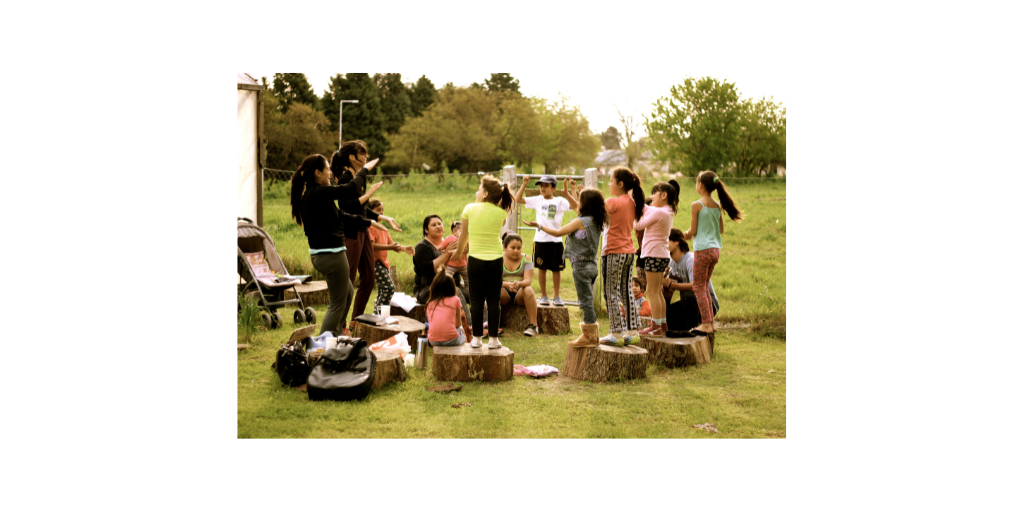 The church is located in Pilar, Buenos Aires, about 20 minutes from Fátima. Member Keila Radi shares how she and her husband, David McKeithen, have led the ministry over the last 10 years.  "In 2012, a new ministry looked like a new adventure to me," says Radi. "In 2022, that ministry is a visible space of God's love on earth."
The Pilar church team has shaped this project to care specifically for needs evident in Fátima. Over time they've created and provided home-based Bible studies, children's activities, teen compassionate ministry trips and retreats, and have held monthly family gatherings. The team has also created programs that offer food assistance and house repairs, and has developed a public lot complete with a plant nursery, a food forest containing more than 60 fruit trees, a covered space for gatherings, and two restrooms.
During the pandemic, an eight-month lockdown in Argentina had the greatest impact on kids in Fátima. Most were unable to access remote learning which caused them to fall behind in school. To help children get back on track educationally, the Pilar team created a Nazarene Compassionate Ministry project to obtain five tablets with keyboards and installed internet on their lot.
"Several teenagers used the tablets to access the information and complete all their missing schoolwork for 2020," Keila explains. "This resource is still available beyond their classwork, as we still use them regularly in Bible school with the kids. In my mind, this was the goal of these tablets: we, as the church, identified a local need and provided the resources to accompany the holistic development of our kids and teens."
Caring for children and teens in holistic ways plays a big part in the Fátima project these days. Twice a week, project leaders invite youth to the garden to enjoy snacks and talk about a Bible verse together. This simple gathering, called AGAPE, is helping children feel connected to each other and experience the love of Christ through caring adults.
This story was featured in the most recent issue of NCM Magazine. To learn more about how the Pilar church team is creatively caring for the residents of Fátima, read the full article here.