How Do You Make The Child You Sponsor Part of Your Daily Life?
When you commit to sponsoring a child through Nazarene Compassionate Ministries, you learn that the financial support you give will provide holistic, transformative care, and the letter writing relationship you share will help both you and the child expand your worlds. By sponsoring, you know that you're partnering with a local church, ensuring that children are receiving the tools to flourish and have hope for a better future.
But maybe you want to do more.
How can you further incorporate the ministry of sponsorship into your life? Here are some suggestions that will help make sponsorship, and the child you sponsor, a vital and visible part of your daily life. 
Learn About Them
If you haven't yet, take some time to learn about the child you are sponsoring. Read the information you receive and take note of their interests, family situation, and their area of the world. You can use that information to pray more specifically for them, feel more connected to their life and needs, and establish a rapport in your letters. Mark their birth month on your calendar, with a reminder to mail a birthday card a few months in advance so it reaches them in time. Look up their country and learn about the language, climate, favorite foods or sports, and other characteristics that will help you understand more about their culture and community.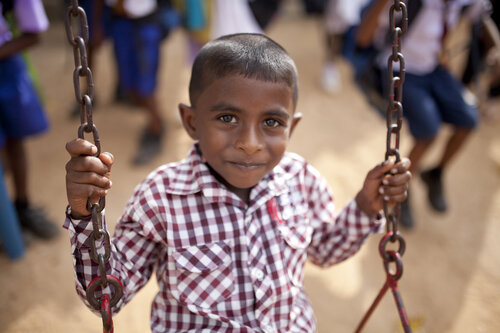 Pray For Them
Prayer is a powerful tool to bless the child you sponsor and help reshape you in God's image! Consider placing the child's photo or recent letters on your fridge or another visible area of your house so you are drawn to pray for her or him throughout the day. Check global news updates to find out what might be impacting the child's country or family so your prayers can be more specific. Ask friends and family to remember the child you sponsor in their prayers, or share prayer requests with your church family for extra support. If you have young children, invite them to include the child you sponsor in their nightly prayers, or encourage them to ask God to bless the child you sponsor when you pray before family meals. 
Write To Them
Writing letters is a  vital way to build a sponsorship relationship! Using colorful notecards, stationary, and flat stickers will make your letters a fun treat to receive in the mail. Not sure what to include? Here are some suggestions for questions you can ask to get the conversation started.
Letters are another way to incorporate your own children into the sponsorship experience. Elizabeth Graham, a sponsor living in New Zealand, encourages her son to write his own letters to the child they sponsor. She explains, "Now that our own son is old enough, he writes letters and makes art for "J" as well. He has told "J" about our family, our move from the United States to New Zealand, what it is like to start school in New Zealand, and that he loves baseball. Every time we get a letter, we locate where "J" lives on a map or globe."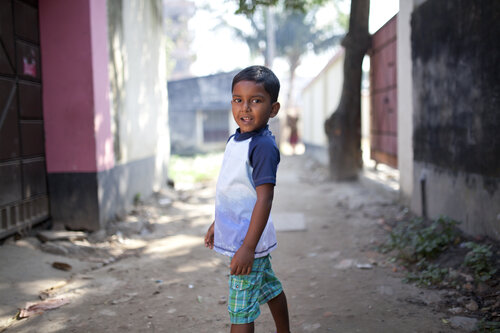 Educate Yourself
The issues facing the child you sponsor are probably the same ones impacting of millions of children around the globe. As you find your heart drawn to the child you've chosen to support, you may equally feel drawn to increasing your awareness of poverty and how you can understand the issue and make a difference. 
 Here's a few recommendations to get you started: 
"When Helping Hurts: How to Alleviate Poverty Without Hurting the Poor . . . and Yourself" – By Steve Corbett
"Overrated: Are We More in Love with the Idea of Changing the World Than Actually Changing the World?" – by Eugene Cho
"Walking with the Poor: Principles and Practices of Transformational Development" – by Bryant L. Myers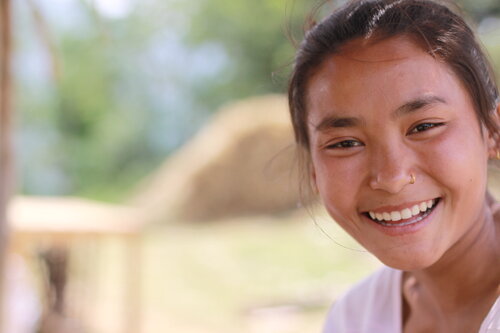 Advocate for Other Children 
Not all children enrolled in Nazarene holistic child development programs are matched right away with a sponsor. For those who are waiting to be matched, the Unsponsored Children's Fund provides them with the funds necessary to attend a child development center and be supported by caring teachers and leaders in their community. For a unique way to help children looking for sponsors, draw awareness to this need through a fundraiser in your community or local church. Perhaps your children could run a neighborhood lemonade stand, or you could organize a bake sale or dinner. Extra efforts like these will help keep the ministry of sponsorship at the forefront of your mind—maybe you'll even see friends or neighbors sign up to become sponsors, too!