MARCH 31, 2022 · CASEY BLOOM
Casey Bloom serves as a missionary with the Church of the Nazarene in Romania. She writes about Blessing Church of the Nazarene in Bucharest, Romania offering hospitality to people from Ukraine.
--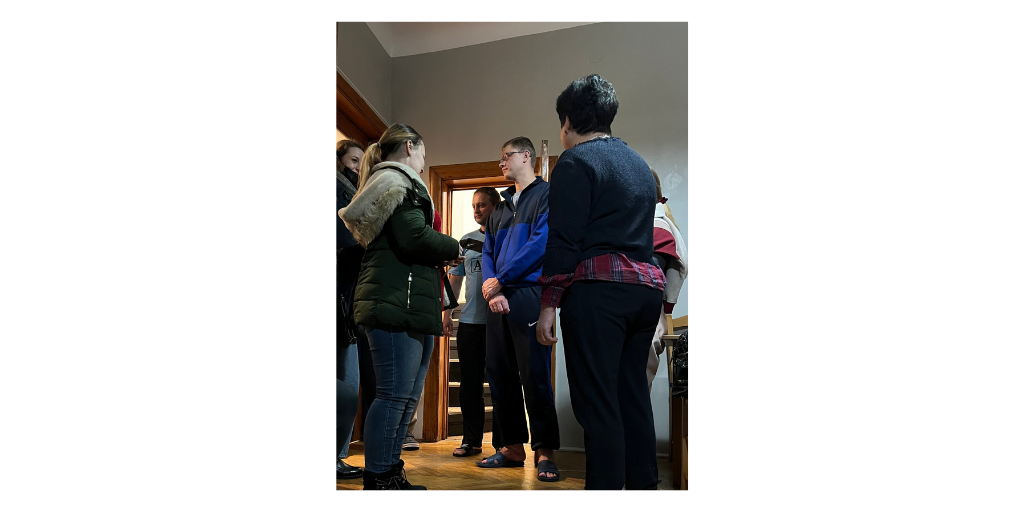 For two nights, we had the immense privilege of hosting five brave men who were heading back to their home country of Ukraine. While many of the refugees we are housing and serving here in Bucharest are fleeing away from the heartbreaking situation in their home country of Ukraine, these men were returning home. They had been working in other parts of Europe and were going back to not only check on their families and homes, but also to fight for their country. 
These men expressed such gratitude for the space provided for them. They even asked how much the accommodations would cost when they first arrived. We assured them that it was our absolute pleasure to host them (for free, of course) during this difficult time, and that we were here to help with whatever they needed during their stay and beyond. 
They all agreed that even though we may not see them ever again, they would be sending their families to us (from Ukraine) to experience the same love and care that we were able to offer them. One of the men shared, "I've worked in Turkey, Uzbekistan, and Denmark, but I've never been treated like this, with so much love and care."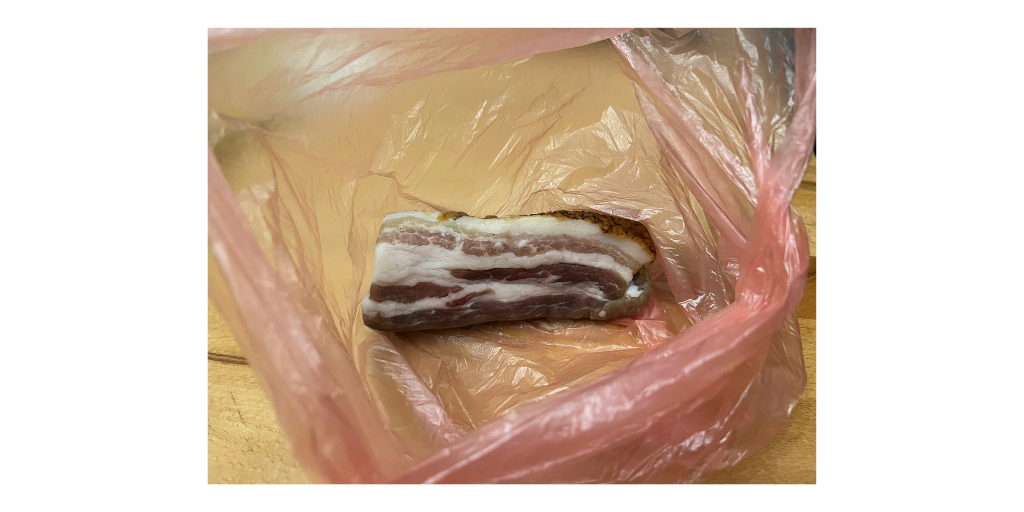 As we said our goodbyes, one of the men presented Monica Boseff (a lay member of the church, and director of Open Door Foundation) with a small plastic bag. He said that this precious gift was a piece of their home in Ukraine, and he wanted to share it with us as we had made them feel at home here in Bucharest. Inside this small, rolled up plastic bag was a piece of bacon from Ukraine. 
This type of bacon (Romanian: slănină) is a traditional Slavic food that comes from a coveted part of the pig. If you are familiar with Eastern European culture, you can understand just how deeply moved we were by this gesture. Monica shared that this was one of the most precious gifts she's ever received. She put it in her freezer to forever remind her of the blessings we have been given and the blessings we have to share. We will never think of this type of bacon in the same way again.
We are forever changed by this precious gift given to us in a small, plastic bag. 
--
Millions of Ukrainian refugees have been displaced by war. When you give to support compassionate care for people on the move, you're providing lodging, food, clothing, supplies, and travel assistance for the most vulnerable. Give today: ncm.org/Ukraine