Perspectives from Both Sides
JULY 28, 2022 · NCM STAFF
Divya*, age 15, lives with her family in Nepal, where her father works as both a Nazarene pastor and a brick-layer. This story is all too common for many families struggling with limited opportunities for income. Often, school fees are unattainable after basic living expenses are paid. To address this, Nazarene Compassionate Ministries has a specific ministry that assists pastors' children with their primary and secondary educational costs. Like all NCM child development programs, the ministry is holistic, helping support families spiritually and physically as well as meeting their educational needs.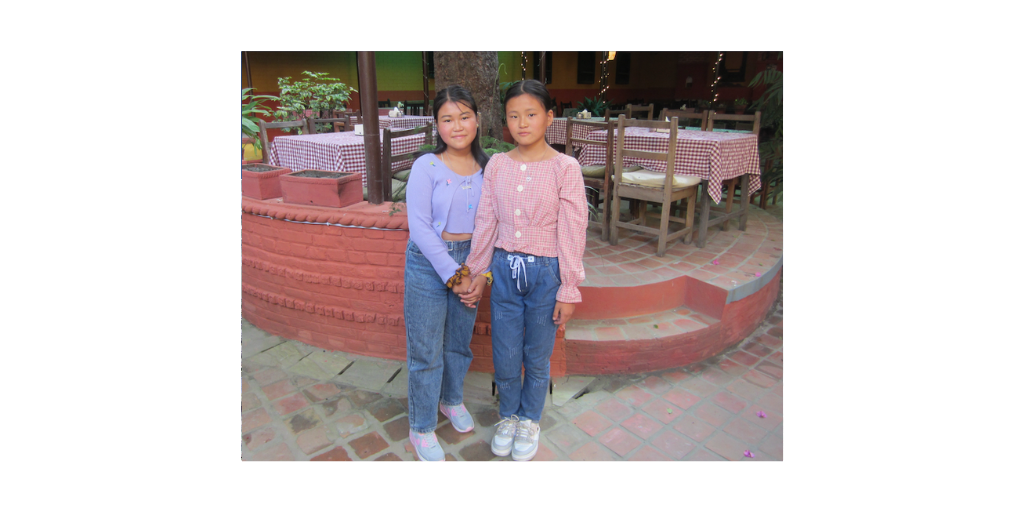 "Because of the [child sponsorship program], it is reducing the financial burden of my parents," Divya explains.
Gregory and Armig Ekmekjian live on nearly the opposite half of the globe, in Los Angeles, California. Since 2016, they have been supporting Divya through NCM child sponsorship. Last year, Gregory began to make plans to fulfill a dream of visiting Mount Everest Base Camp—a dream that he thought might take him close to where Divya lives.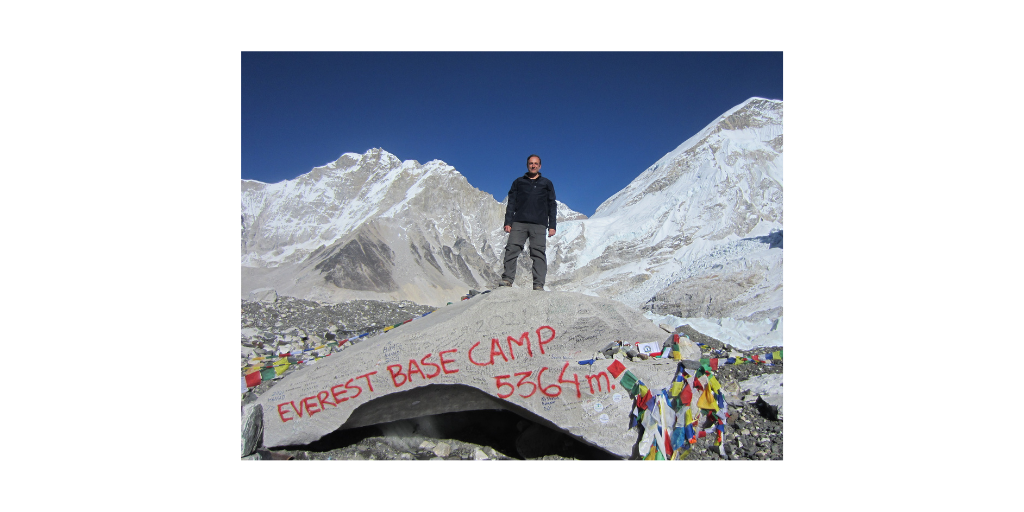 Meetings between sponsors and the children involved in the program have been nearly impossible during pandemic-driven safety precautions, unlike normal times. Gregory reached out to NCM, and the director of child sponsorship programs in Nepal, Hari, helped coordinate with Nazarene Compassionate Ministries.
"This visit was the first visit of a sponsor with a child [in Nepal]," he explains.
Despite several setbacks, including nearly being cancelled altogether, Gregory was able to meet with Hari, Divya, and her family at an outdoor café, where they could spend time getting to know each other beyond the occasional letters and to exchange gifts. Gregory works in the entertainment industry in Los Angeles, and he had brought Divya a camera to practice photography. Divya had hand-knitted a Nepalese scarf for Gregory in advance, explaining that, "I chose to give it because it was knitted by myself."
Having the opportunity to meet Divya and her family impressed upon Gregory the importance of the sponsorship program. "There should be more," says Gregory. "There should be more children in the program. ... Everybody has to do their part. They are our brothers and sisters."
Divya shares that she also has been affected by her involvement with holistic child development: "I would like to give thanks to all of you who are contributing through the child sponsorship program," she shares. "... My future plan is to help support needy people after completing my studies."
Armig and Gregory Ekmekjian live and work in Los Angeles, California. They began sponsoring children through NCM in 2015, when Armig moved to the United States from Lebanon and found the sponsorship program to be a way to express her gratitude for God's blessings.
*Children's names are changed for protection. 
Photos courtesy of Gregory Ekmekjian. This story was featured in the most recent issue of NCM Magazine.