Go Deeper: Resource Recommendations from NCM
SEPTEMBER 29, 2022 · NCM STAFF
These resources have been shared in recent issues of NCM Magazine. From podcasts to group studies, we hope they help fuel new conversations, learning, and engagement with important issues. 
---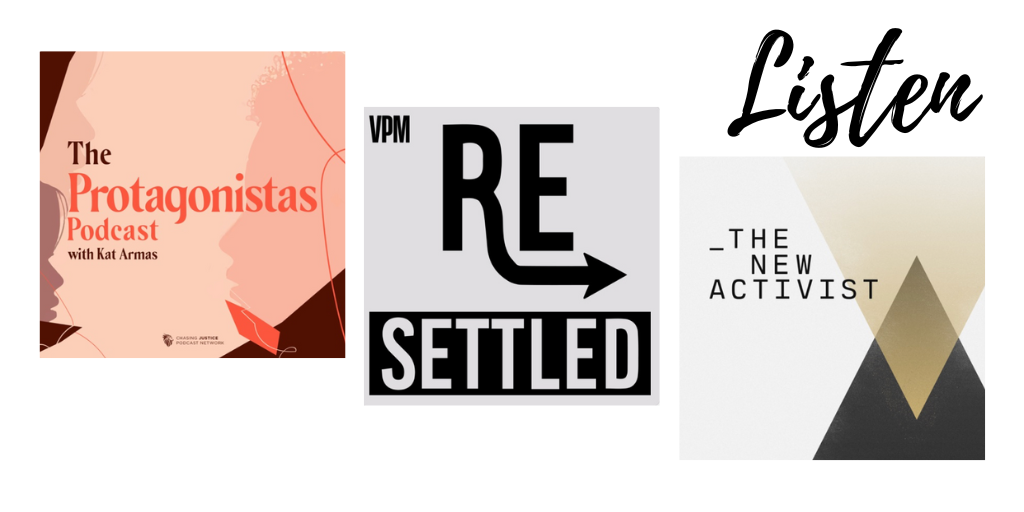 ---
LISTEN
In The Protagonistas podcast, Kat Armas invites the audience to listen in on conversations she shares with Black, indigenous, and other women of color as they consider together the form that biblical justice takes in the world today.
The Resettled podcast delves into the nuances of resettlement through the stories of individuals living as refugees in Virginia in the United States. Stories include a chef opening an upscale Afghan restaurant, a man starting his career from scratch, and a storyteller going beyond two-dimensional stories. Available online or on most podcast apps.
The New Activist podcast, presented by the International Justice Mission, showcases activists and leaders addressing humanitarian issues all over the world. Topics include human trafficking, refugees, foster care, and more.
---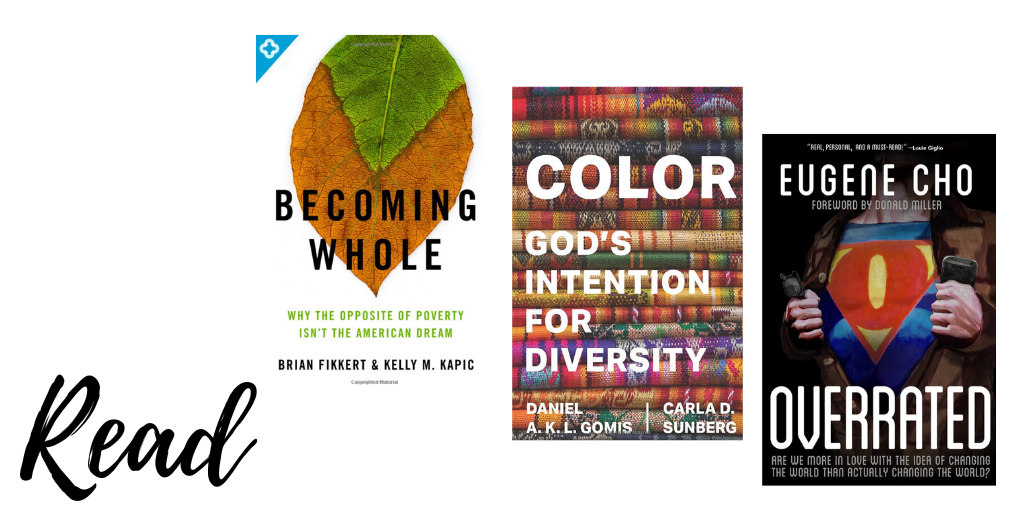 ---
READ
Inspired by conversations Brian Fikkert found himself fielding after co-authoring the book When Helping Hurts, his new book, Becoming Whole: Why the Opposite of Poverty isn't the American Dream, outlines ministries that address poverty with, not for, those who are experiencing it.
In Color: God's Intention for Diversity, General Superintendent Carla Sunberg and Daniel Gomis, director of the Africa Region of the Church of the Nazarene, coauthored a collection of reflections to celebrate a Christian life filled with color. AVAILABLE THROUGH THE FOUNDRY

Overrated

by Eugene Cho asks a hard question:
How do we go from talking about justice to actually living justly? "Our calling is not simply to change the world but to be changed ourselves," he writes.
---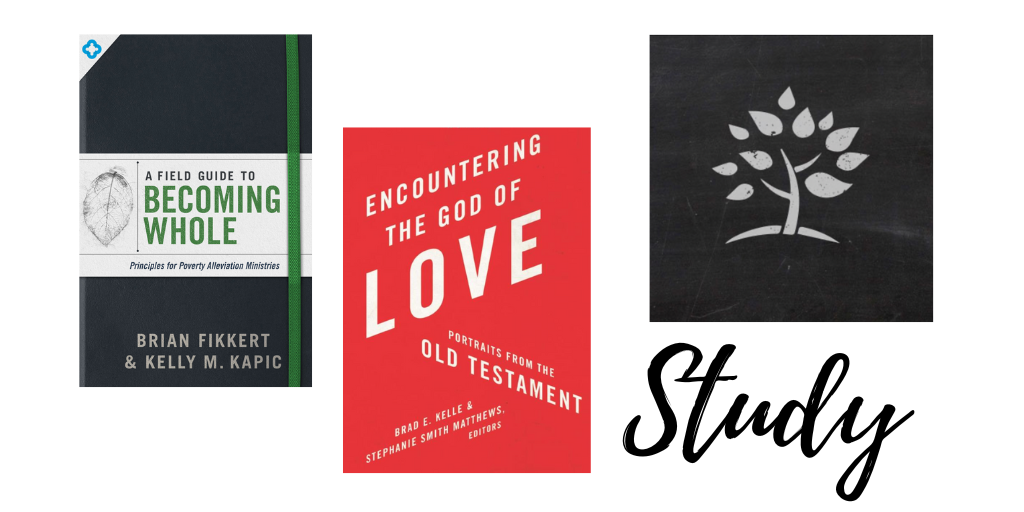 ---
STUDY
A Field Guide to Becoming Whole: Principles for Poverty Alleviation Ministries,

also by Fikkert and Kapic, offers practical instruction for small groups and ministries working from the theological foundation outlined in Becoming Whole. The workbook leads groups through principles for designing ministries that address poverty alleviation.
The Lausanne Global Classroom invites people from all over the world to host Bible-based classes that examine global issues. The class on Creation Care considers the Christian call to stewardship.
In Encountering the God of Love: Portraits from the Old Testament, edited by Brad E. Kelle and Stephanie Smith Matthews, Old Testament scholars and professors offer a perspective of the Scriptures that shows God's absolute compassionate nature. AVAILABLE THROUGH THE FOUNDRY
---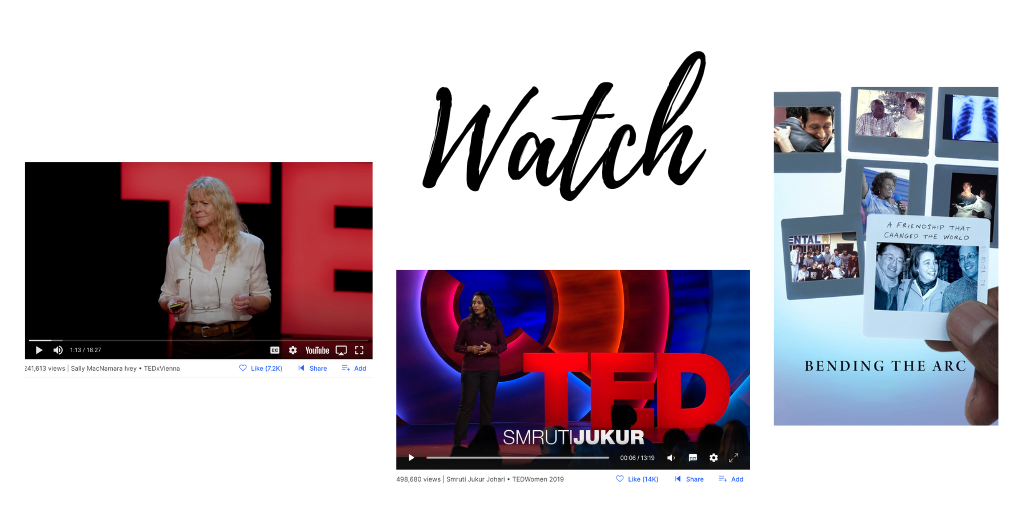 ---
WATCH
In Sally McNamara Ivey's TED Talk, "What I've Learned from Reading 10,000 Diaries," she explores loss and ways of coping with grief together with others who grieve. She gives voice to her faith, recognizing the ways her prayers sustained her after losing her husband and encouraging others toward solidarity by saying, "I am not alone. You are not alone. We are not alone."
How is city design related to affirming dignity? In her TED Talk, Smruti Jukur Johari explores the simple concept of addressing poverty by developing better living options in large, urban slums with those who are living in the slums, not around them. Find her talk on Ted.com by searching "What if the poor were part of city planning?"
The documentary Bending the Arc follows the story of Paul Farmer, Jim Yong Kim, and Ophelia Dahl. Together, they have worked for decades in health care and justice, intentionally and sensitively building access to good health care where there wasn't any before. This film includes images of medical workers caring for critically ill people and may not be suitable for younger audiences.
---