Hope for the Journey in Poland
APRIL 22, 2022 · SYLVIA CORTEZ
This first-hand account was written by Sylvia Cortez. Sylvia serves in Ukraine along with her husband, Pastor Volodymyr Masyuk, the Nazarene District Superintendent for Ukraine. They are now taking refuge in and continuing to minister from Poland.
---
Who could have imagined at least 4 million Ukrainian refugees, a total of 7 million people, displaced from their homes?
I am one of them. Imagine.
This week, we had another chance to spend some time helping refugees at the Przemyśl border. Our Nazarene Compassionate Ministries team there has dwindled a bit, but a core group remains. The flow of refugees continues and so NCM remains.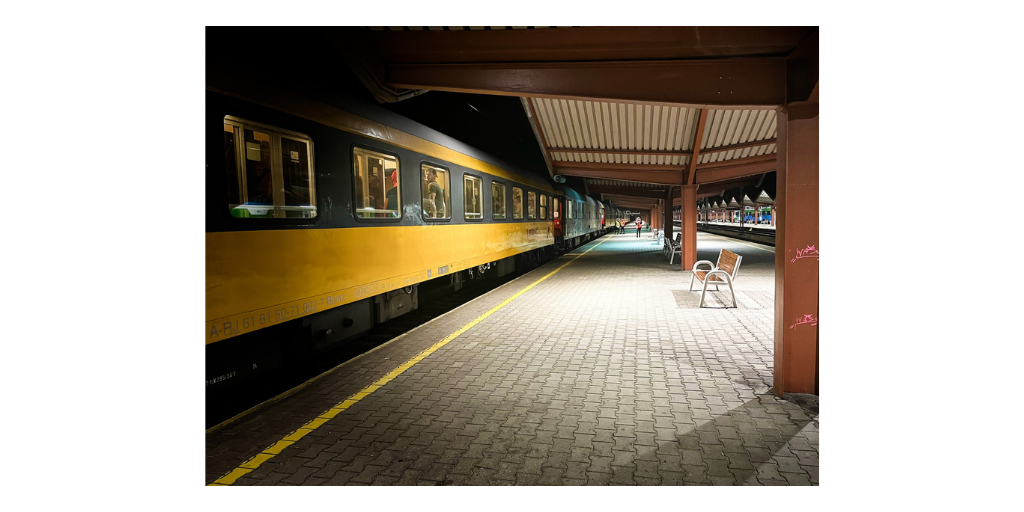 Many of the refugees are scared, exhausted, confused, and anxious. Crossing the border is not easy. You know you are somehow running toward safety but the fear lingers.
For many, the journey has been long. It takes people many days just to reach the border, and once they cross they have a whole new country to navigate. They first have to make their way through passport control and an unfamiliar train station while the sound of a new language surrounds them. Then they have to leave the platform and find the main station to purchase a train or bus ticket for their next destination. The majority are women and children and grandmothers. I saw at least two elderly women in their eighties traveling alone, making their way with a purse and a small bag. How absolutely courageous of them, I think to myself. Others come with large suitcases and bags that they cannot carry up and down the several flights of stairs they will have to navigate, so volunteers rush to their rescue.
I carried so many suitcases, bags with broken straps, and pet carriers. People are so dazed and stressed. They have questions and are hesitant to ask but are staring at our yellow vests. "добрий вечір!" ("Good evening!"), I say with a smile. And a wave of relief sets in. "I need to…" they say. The people I met needed to figure out how to get to the main train station hall. Another needed a free Polish phone card. Another person needed to know how to catch a bus to another city in Poland. Others needed shelter for the night.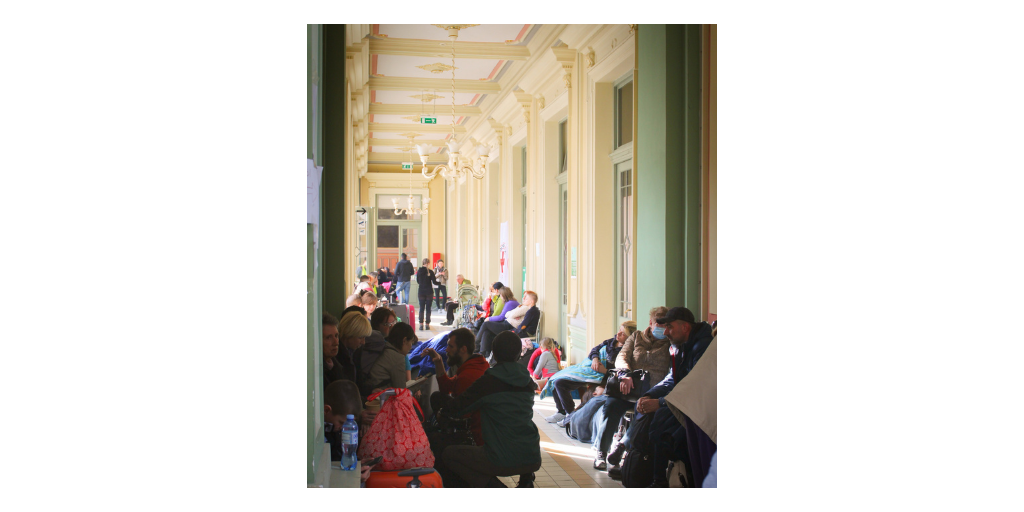 In the midst of all of this are the people looking for their friends or family arriving. "When does the Kyiv train arrive?" A question we couldn't answer with certainty because it's always at a different time. And, of course, there were many asking, 'Where do I go to catch the train TO Kyiv?' There were many men, journalists, and Americans in that line. Among the volunteers, I met a man from Oregon who just came on his own two weeks ago with his girlfriend and has been helping in whatever way he can. Another young man I met also came on his own from Canada. He rented a 9-passenger van and gives rides to people for free. Last night he filled his van with people going to Krakow. It took all of 20 minutes, and they were off.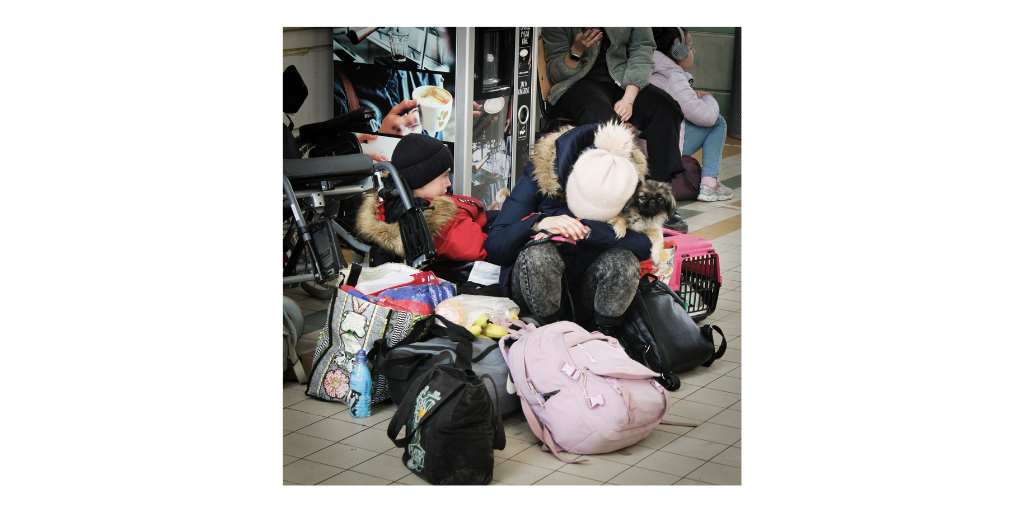 One refugee family I met is engrained in my mind. They were on the train with us headed north. A grandmother, her daughter, and a granddaughter in her twenties. They were from Kharkiv, one of the hardest-hit areas. The grandmother kept crying thinking about her 40-year-old son that they had to leave behind. She kept trying to call him but he hadn't answered his phone all day. Their apartment was completely destroyed. They were headed to Berlin.
They told us that during their evacuation, the train from Kharkiv, which typically has no more than 15 cars, had at least 30. The train was so full there were up to 17 people in each compartment that normally seats only four. People were in the walkway, scattered everywhere. There was such an effort to fit as many people that passengers started throwing their own luggage or bags out the window just to accommodate one more child or person. Just imagine.
The young woman told us that one of her friends had escaped with her parents and they made it all the way to Austria, at which point the friend's father experienced a psychological breakdown.  I imagined all that he must have gone through in Ukraine with the bombings, the bomb shelters, the hunger, and then the journey of escaping, making his way through the border, onto a crowded train, encountering one new country after another, one new city after another, the long train rides, and all the while getting further and further away from home. He is another casualty of war.
One among 7 million displaced.
--
The Church of the Nazarene is responding to the unfolding crisis in Ukraine. When you give, you provide refugees looking for safety with food, supplies, help evacuating, a safe place for their children to rest, guidance for their journeys, and emotional and spiritual support.
Give today: ncm.org/Ukraine