Hope through Relationship: Long-Term Compassionate Response in Nepal
MAY 13, 2022 · AMY HECKMAN
In April of 2015, a powerful earthquake shook north-central Nepal, causing one of the worst disasters in the area in more than 80 years. Thousands of people died and many more descended deeper into poverty due to the loss of livestock, crops, homes, and livelihoods. The Church of the Nazarene in Nepal has come alongside impacted families for the past seven years, helping them recover and heal from this traumatic event. Child development centers have become key hubs of support for children and families living in poverty. In addition to the educational outreach they provide to children, development centers serve as epicenters of compassionate ministry where parents and community members impacted by the earthquake connect and together take measures to improve their lives.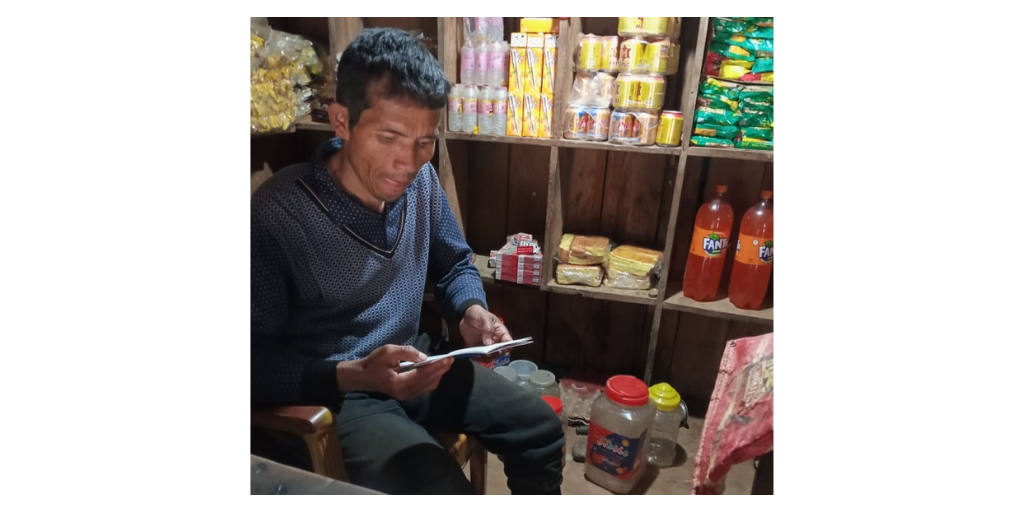 Suku Ram Tamang, 51, has benefited from the relationships and resources he has acquired through a self-help group connected to a child development center. As a husband and father of three children, Suku has struggled to provide for his family due to a chronic health condition that has plagued him for 16 years. Suku borrowed money to pay for his children's schooling and the family's home, but was unable to pay back the loan. The family bore a great deal of stress and anxiety over their financial hardship. A staff member at the center described Suku's mental state. "He was often distressed imagining the worst future situation," said the worker. "He worried a lot."
At a very low point in his life, someone from the development center invited Suku to join a self-help group in which the members have established a group savings fund. The leader of the group met with Suku, encouraged him, and explained the financial support he could receive through the savings program. Additionally, the leadership team connected Suku to health workers who taught him ways to cope with anxiety about his financial situation. 
The savings group granted Suku 100,000 rupees (approximately 800 USD) to start a small grocery shop near his house. The group's investment in Suku changed his outlook and his life. Over time, he reported feeling more positive about his family's situation. On an average day he sells about 5,000 to 10,000 rupees of goods and groceries. He has added tea and snacks to his shop's merchandise, and the business has experienced steady growth over time.
Suku's wife and mother also expressed appreciation for the group's investment and noted the emotional and spiritual support its members have provided Suku. The family paid back the loan, and even saved enough money for Suku's wife to purchase materials for starting a small butcher business from their home.
---
After the initial emergency response to the earthquake, Nazarene Compassionate Ministries Nepal shifted its efforts to focus on long-term rehabilitation. As a result, six child development centers, multiple self-help groups, and agricultural training projects now operate with a mission to help people thrive educationally, nutritionally, financially, and spiritually.