Child Development Update: Peru
JANUARY 12, 2021 · NCM STAFF
As 2021 came to an end, the staff of child development centers in Peru provided this update for those who sponsor children in the country. Sponsorship provides a child living in poverty with educational, physical, emotional, and spiritual support, and connects them to caring adults in a local Nazarene child development center.
If you are interested in sponsoring a child from Peru, or another country, visit ncm.org/sponsor.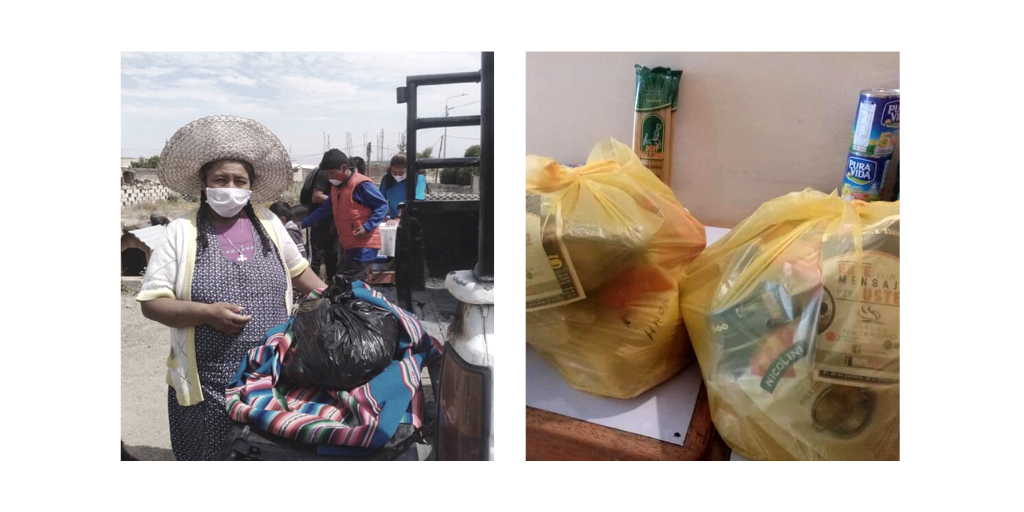 We want to thank all the sponsors for your continued support during this hard time. We know that the pandemic has affected everyone around the world, some more than others, so we are grateful that you continue to love and pray for the kids here in Peru.
This year (2021) has been another one of ups and downs. Things were starting to open back up when the next wave of COVID-19 infections hit. The hospitals filled up and the healthcare system wasn't able to keep up. Many have lost friends and family members. Slowly things are opening back up again.
Thanks be to God, many of the parents of children enrolled in child development centers have been able to go back to work. However, with the schools still being closed, that creates its own set of challenges. Many parents are taking their younger kids to work with them if they able to do so, enabling the kids to do their online classes. Others try to find a family member who can stay with them, or if the child is old enough, they stay home to do their classes.
The government plans to open some universities and schools this month, if they meet certain regulations. Even so, many parents are still afraid to send their kids back to school for fear of getting COVID-19. Many kids want to go back due to the challenges of online learning. Not everyone has internet, a computer, or even a cell phone to be able to do the classes, so they have to share with someone else. The children also miss being with their friends and having that interaction.
This year Peru held presidential elections. After the voting, there was another surge in COVID-19 numbers. In addition to the problems of political uncertainty, inflation, and COVID-19, people in remote jungle areas have suffered from illnesses such as dengue and malaria, made worse by heavy rains.
Food packages continue to be distributed to families enrolled in child development centers. The children receive educational support with their online studies from the center workers. The support of their sponsors is helping many children to get through the challenges that they continue to face, especially when they receive letters that let them know that there is someone who cares and is praying for them. It brightens their day, and makes a time that is bleak a little less so.
We are grateful for the support of our sponsors. God bless you and keep you.