Planting the Seeds of Hope in Burundi
SEPTEMBER 21, 2023 – DANA FRANCHETTI
"My kids were sick, always sick," says Sylvane.
Sylvane lives in Kagazi, Burundi. A mother of several children, Sylvane recently spoke about the past health condition of her family and compared it to their health now. She and her children have been changed by an integrated project designed to their community thrive through economic and agricultural development.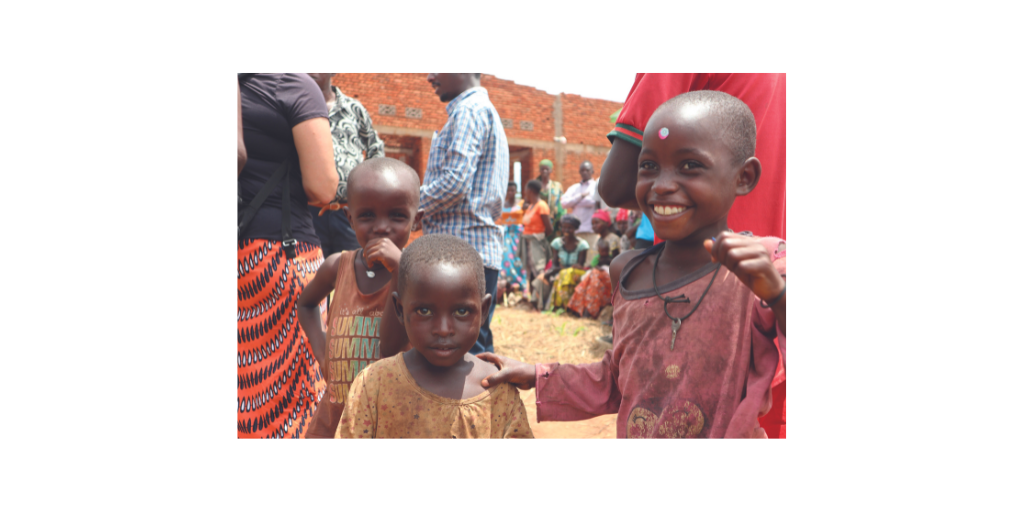 Burundi has one of the highest rates of malnutrition in the world. According to the World Health Organization, more than 6 percent of children under the age of five suffer acutely, and 55 percent experience chronic malnutrition.
While her children were also threatened with poor health and malnutrition, the education Sylvane received gave her life-changing skills in agriculture and business practices. And she isn't alone. Sylvane is one of a group of women in her town called "light mothers" by their neighbors. These women are leading the way, improving the health of their families and setting an example for the whole community.
"When we learned how to grow vegetables, the kids are healthy," Sylvane said. "I learned that even though we are vulnerable women, we can go to the fields. We can get seeds and grow food ourselves so our families' lives can improve."
Nazarene Compassionate Ministries in Burundi partners with local Nazarene churches to organize interested community members into associations—groups of primarily women and young adults who want to provide for their families, learn better agriculture and business practices, and help marginalized groups in their communities access better food options and possible job opportunities. These community members are organized into groups of around 30 people each, based on where they live.
Due to the impacts of a warming climate, farmers face new and complex challenges when growing produce. Africa Nazarene University worked with NCM Burundi to create training opportunities on agricultural practices, teaching association members to grow food in their personal gardens as well as larger land areas. The skills members learn through these training opportunities give them the ability to harvest enough food successfully. More crop production allows them to sell the extra harvest at local markets, which means members are providing for their families through the food they grow and the income they earn. Flauncy, a 28-year-old mother of three, grew up in the village of Bugar as a child who was orphaned. She attends the Nazarene church in her village and is a member of an agriculture association. In partnership with the local Nazarene church, light mothers in this particular association found that with the increase in food production and income from selling produce at the market, they could begin a ministry to provide food, housing, and education for the children in their community who are orphaned due to war and illness.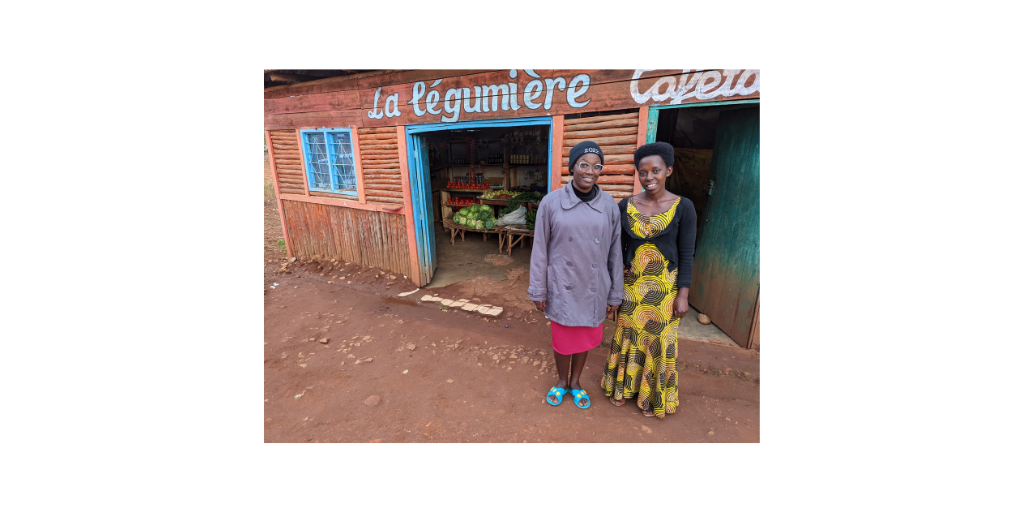 "I don't have much, but I can help in this way," Flauncy explained.
Flauncy has two biological children and also cares for one child who has been orphaned. She explained that when she and her husband saw how their agriculture efforts were providing for their family, it was a natural next step to begin providing for the needs of other children in their village.
The holistic agricultural model is easy to reproduce in other parts of Burundi or other countries in Africa. As the associations become more established, members can pass on their knowledge to other community members who can form their own associations. This method creates a pathway for younger people to receive mentoring, knowledge, and hands-on training in their agricultural and economic endeavors.
Ozean, a mother of three, serves as treasurer for her association. Her children were at one point feeling the pain of malnutrition. She attributed one primary reason for this—a need for more education for mothers focused on resources available to provide whole and nutritious meals for their families.
"When we train other mothers, we show them the importance of good nutrition," Ozean explained. "We show them that life starts when the baby is in the womb, so you must take care even then. You need to eat three times a day, [including] fruit and vegetables, with good food. So, babies and moms can have good health."
Claude, who serves as the coordinator for NCM in Burundi, explained that his hope, vision, and prayer for these projects are always to glorify God. People can more readily consider their spiritual lives when physical needs are met.
"The vision I have is for transformation," Claude said. "As people see that they get enough harvest, people will be fed, kids will go to school, and people will go and sell in the market. ... We are responsible not only for the spiritual needs of our community but also the physical. Hungry people don't hear the gospel."
---
This story adapted from the most recent issue of NCM Magazine. Read the entire article here.