Small Scale, Big Impact: Food Security in Zambia
NOVEMBER 10, 2022 · AMY HECKMAN
Ms. Ruth, a widow in Zambia, recently began cultivating a donated plot of land. She is new to farming, though, and wasn't sure of the best way to care for her garden.
In Zambia, a Nazarene Compassionate Ministries food security project is educating farmers in skills like conservation agriculture, soil quality, composting, organic fertilizers, crop rotation, and entrepreneurship. Participants were chosen through local church connections—most are members of Nazarene churches, and others came from the community.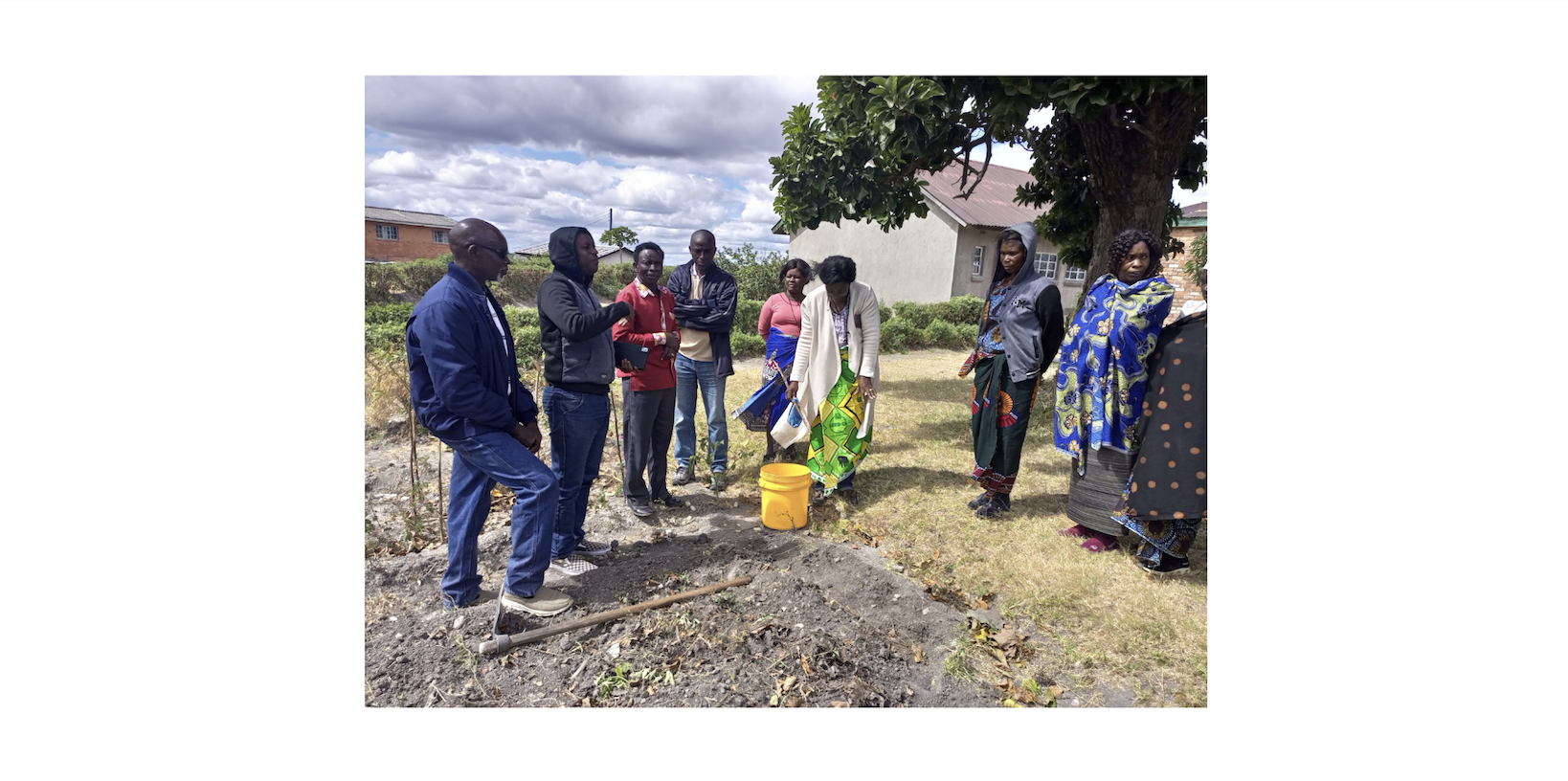 Project leaders provided help and encouragement through monthly visits, and during the harvest, most participants reported an increase in their crop amounts. The churches involved provided space for trainings and cooked meals for the attendees while they were in class. This project is also supported by Growing Hope Globally, a partner organization that encourages growers in the United States to donate a portion of the proceeds of crops they raise to equip and encourage small-scale farmers around the world.
Through her church, Ms. Ruth heard about the project and joined to learn more about farming. She and the other members also received seeds, fertilizer, and tools after the training. In October, Ms. Ruth came to church with a bucket full of tomatoes: her first crop. She was thrilled—she was already selling the produce and earning an income, she explained.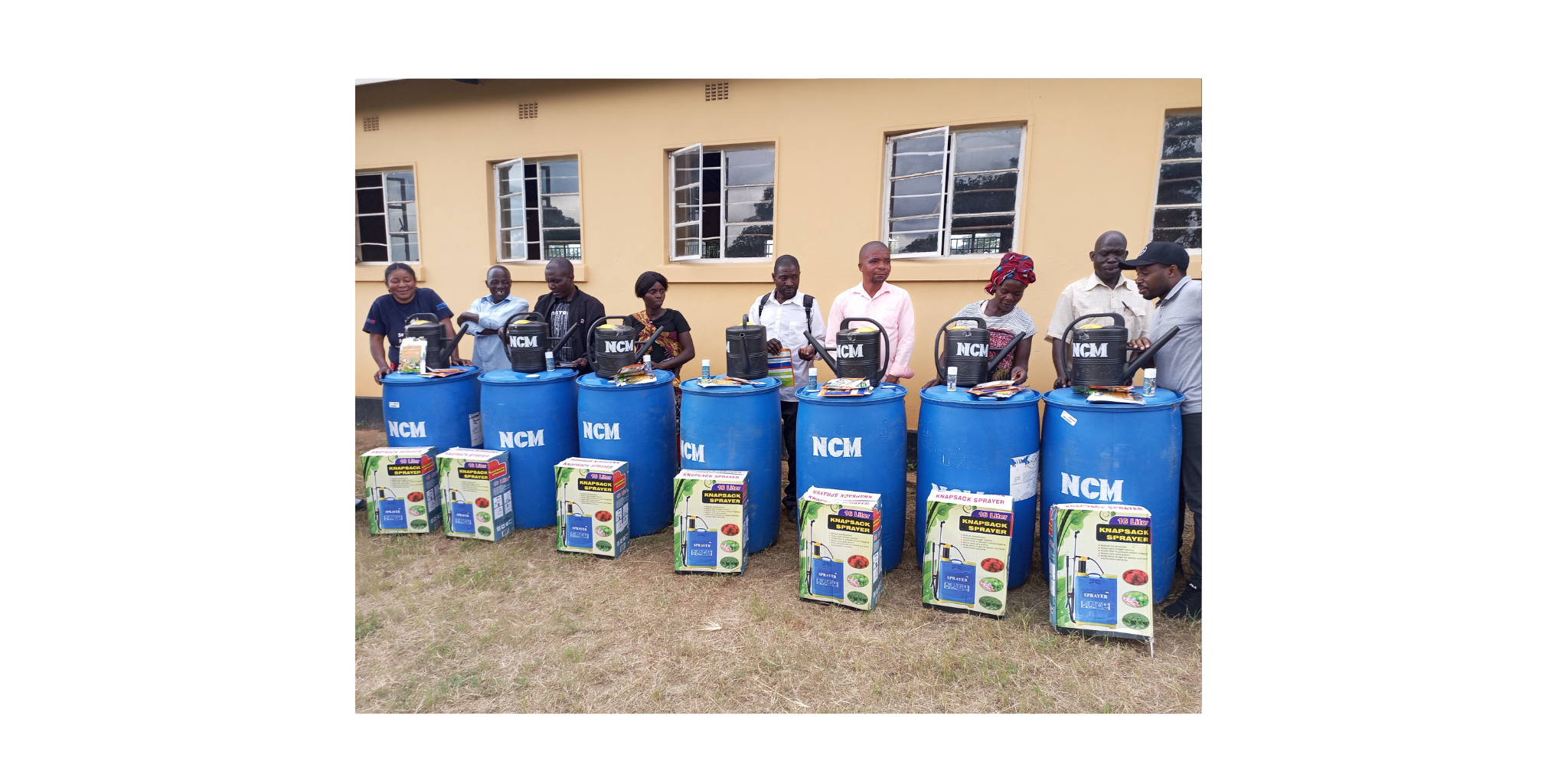 At Nchanga North Church of the Nazarene, four women from the church took the training and began to grow tomatoes, too. Their crop was large enough they earned enough money for themselves as well as extra to donate funds to pay for their church building to be repainted. "The beauty has added life to the church building," one project leader reports.
This agricultural project has caught the attention of community members outside the church, too. In Chililabombwe, Mr. Kabwe serves as a public school teacher and also gardens on the side for extra income. When he learned about the church's work to improve cultivation skills in his community, he approached the project leaders and offered to be a coach, free of charge. They've utilized his knowledge and experience to assist those who chose to grow tomato crops.
All along, the project leaders have had a goal of not only developing individual farmers' skills and caring for the environment through wise stewardship, but also changing the trajectory of the community through better nutrition and greater food security. So far, the project is doing just that.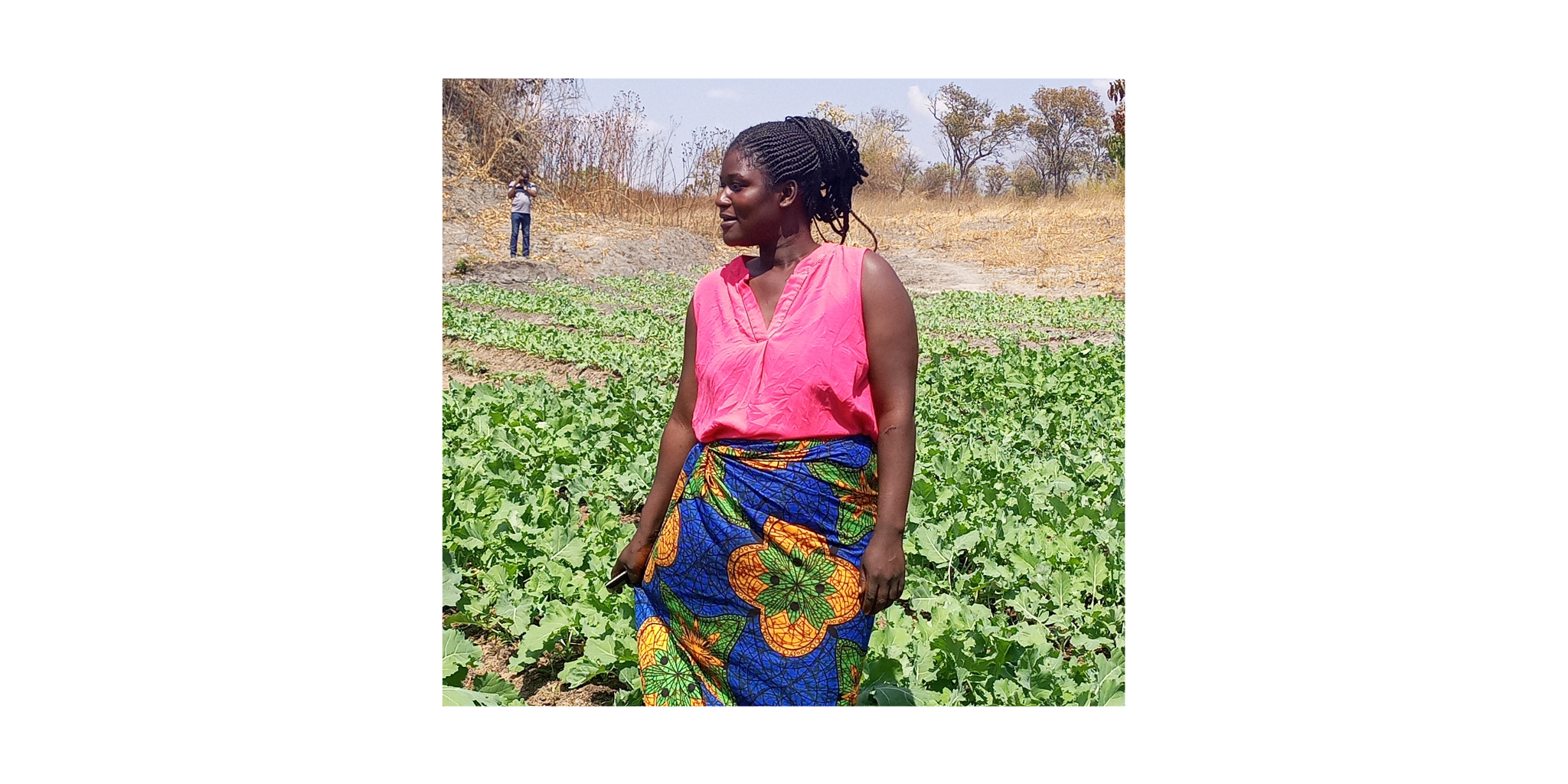 Mr. Mumba, a beneficiary from Nakatindi Church of the Nazarene, experienced a large crop after learning new techniques, and it had immediate impact in his home. He lives in a rural area where most parents can't send their children to school because of lack of funds for uniforms and school supplies, but thanks to this project and his higher wages, he is now able to afford school fees.
The impact in Mr. Mumba's house didn't end there. Every year, NCM Zambia holds an agricultural show. This year, Mr. Mumba entered the show for the first time, sharing what he was able to produce through these improved methods with other attendees.
"I now have enough food for my family, compared to the previous times when it was difficult to have food," he says.
---
To see this program in action, visit the Growing Hope Globally website for more stories and a video.