Through Grief to Hope in Guatemala
APRIL 28, 2023 · BY AMY HECKMAN
Evan*is a 7th grader in Guatemala who attends the child development center in his town. Evan's mother experienced complications with childbirth and passed away four years ago. Since then, Evan and his seven siblings have had to face life without her love and care. The teachers at Evan's center report that despite this tragedy marking his life, Evan is a hard worker who loves to improve. He strives diligently to overcome the obstacles he faces. Evan also attends the local Nazarene church that hosts the child development center, where he participates in children's church and youth services.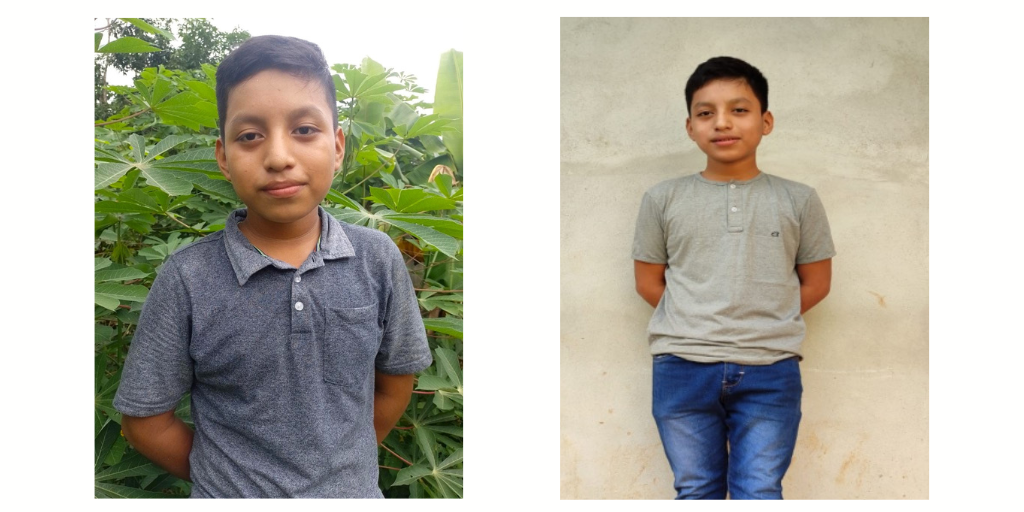 Making ends meet is not easy for Evan's family. Evan is one of the ten percent of children in Guatemala who work in order to help out at home. He spends a few hours each day in a local bakery to cover his educational costs, as school is only free in Guatemala through the 6th grade. Sometimes, Evan uses his income to help pay for the needs of his younger siblings. To balance all of his responsibilities, Evan goes to work in the morning before school. After work, he goes to school, then to his center in the afternoon, and studies in the evenings.
Being part of the child sponsorship program means that Evan is able to attend the development center for free. There, he receives help with his homework after school, along with spiritual, intellectual, physical, emotional, and social care that is designed to develop all aspects of his life. Evan's sponsor is a Nazarene church in Wisconsin, and Evan regularly writes notes to the church to shares gratitude and updates. In a recent letter, he expressed how happy he was to be a part of the center.
"I thank God first of all for putting in your hearts the will to help me," he wrote. "I know that our God will multiply you in abundance." Evan is not the only one in his family to benefit from sponsorship; two of his younger sisters attend the center as well.
The care given by the staff is impacting each of Evan's family members with the help needed to thrive despite both grief and economic challenges. In a country where only 79% of children complete primary school, the center's activities help keep children engaged and learning. Most importantly, the center is built on a foundation of faith.
"We take the opportunity to pray with [students] and remind them of how important they are to us, to the church, and above all to God," said Arnoldo, center coordinator. This kind of encouragement can give children confidence and a reason to hope for a bright future, no matter their current circumstances.
That encouragement is echoed in the care felt through the sponsorship relationship. "I am very grateful to my sponsor," said Evan. "Even though I do not know them, I feel a great love for them because of the support I have received."
---
When you sponsor a child like Evan, committing your financial resources and prayer support, you are making a tangible difference. Learn more here.
*Child's name is changed for protection.