The Christmas Project: Caring for Children in Venezuela
DECEMBER 9, 2021 · CALLIE STEVENS
Today, read about Keila and Daniela, who are caught up in the lingering economic crisis impacting Venezuela.
The 2021 Nazarene Compassionate Ministries Christmas Project supports children caught in crisis.

All over the world, children are caught in economic crises, famines, conflict, and more. More than 80 million people around the world have been forcibly displaced from their homes as a result of persecution, conflict, and violence. Of those who are displaced, more than a third are children.
This year's Christmas Project will provide spiritual, educational, physical, and emotional care to children who are caught up in crises in Bangladesh, Venezuela, Jordan, Lebanon, and across Europe.
Each week, we will highlight stories from each of these regions.
~~~
Keila* is eight years old, and she says she loves the town where she lives in Venezuela. But a lot of her friends and family members are leaving the country; everything is too expensive for them to be able to stay. "I want my relatives to come back …" she shares. "Let's all be together again."
The experience Keila has had of saying goodbye to friends and family is becoming increasingly common. The UN estimates that there are nearly 6 million refugees and migrants from Venezuela living outside the country. 
Daniela, 13, also loves living in Venezuela. But she, too, has many friends and relatives who have gone to other countries. Some have been forced to leave their children behind while they seek better opportunities.
"[I don't like] not being able to travel to other places because there is no transportation because of gasoline and money," she explains. "I don't like the power cuts. They are every day for a long time."
Both children are very involved with a Nazarene child development center at the local Nazarene church. There, they can feel a little more like the children they are.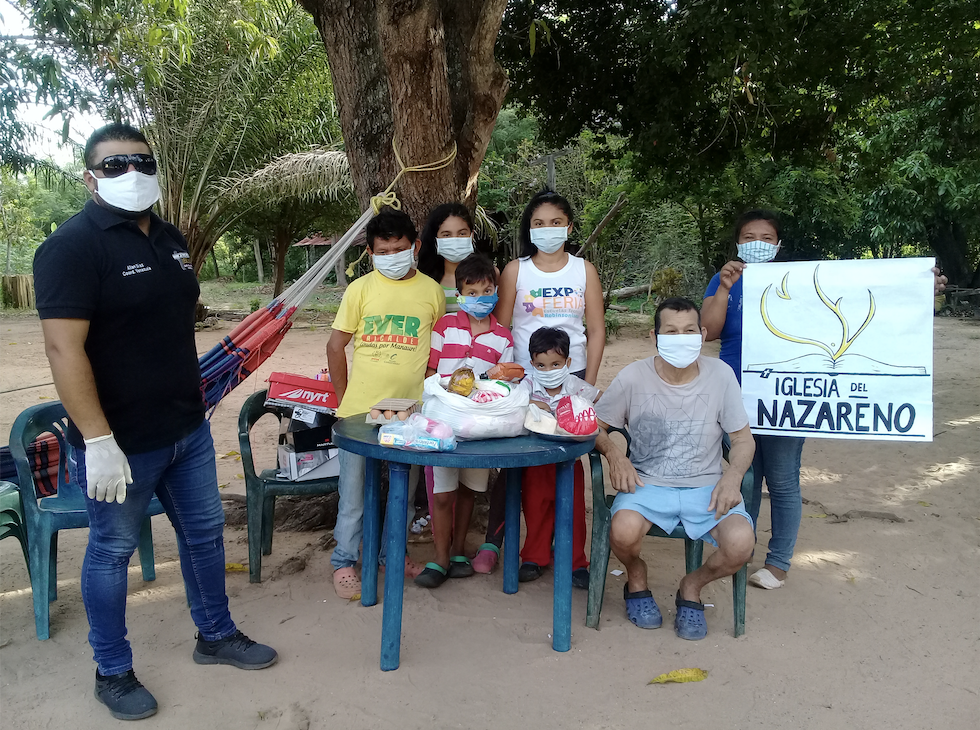 "I can share with many children, play … I can laugh and talk about children's things," Keila explains. "I am very happy [at the church]."
Daniela agrees—even when she has trouble at home with her parents, "…it is [at church] where I feel peace and I understand that God loves me very much."
A few years ago, Daniela's father joined those parents who traveled to another country to find work. During that time, her mother lost the baby she was carrying; the family had to mourn separately, adding to the grief. Their Nazarene church helped them, and Daniela's father was able to return home safely. The experience changed the way she viewed her church.
"I would like all the churches to listen to the children and give counseling," she says. "I want them to help other children, just like they helped me and my family."
You can support the center where Keila and Daniela receive emotional, mental, and educational support—as well as food relief—through the Christmas Project.
*Children's names are changed for privacy.