An Integrated Health Initiative yields Healthy Solutions in Liberia
APRIL 28, 2022 · CHET BUSH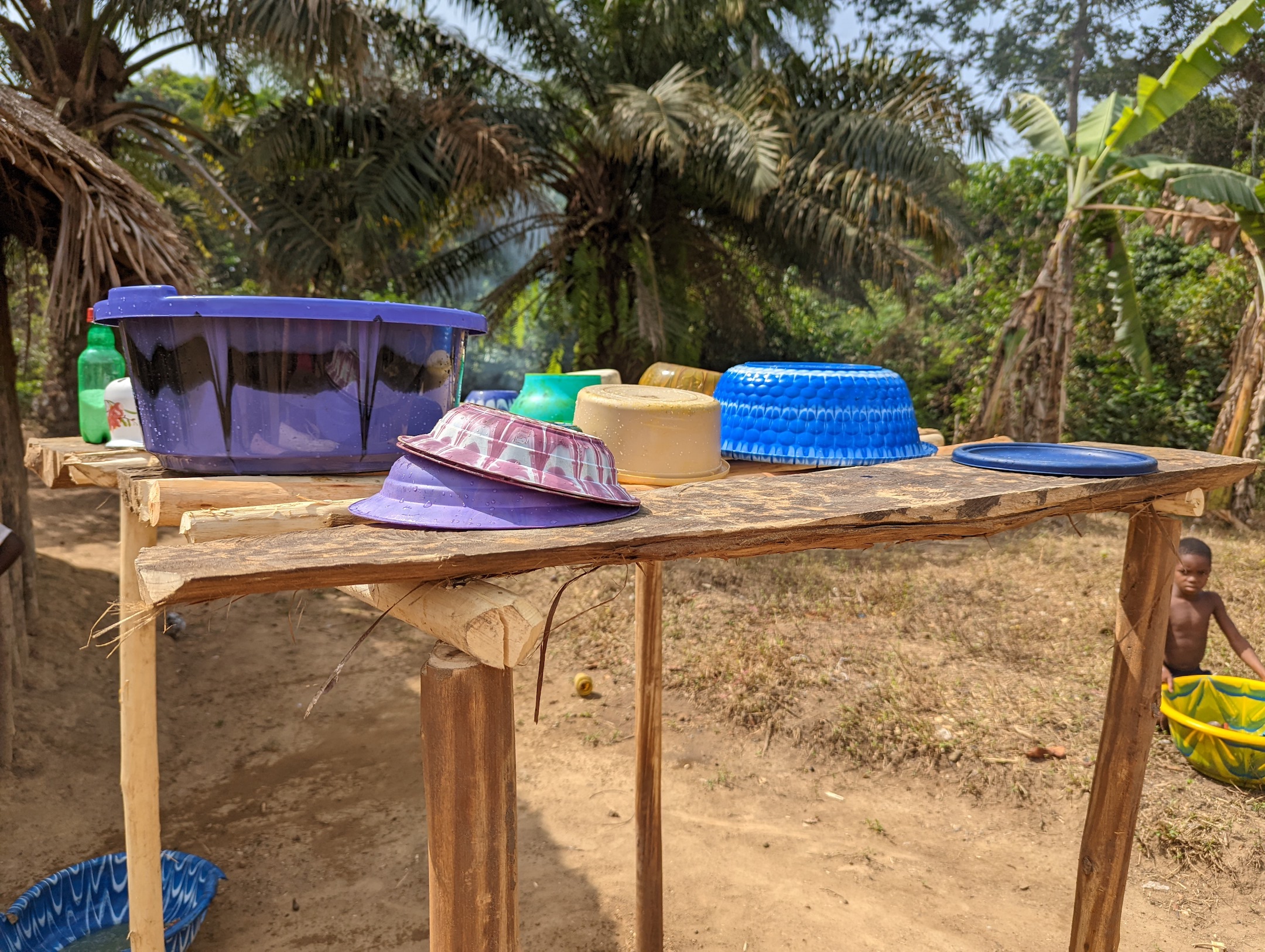 Marie Tutu of Liberia had no way of knowing that the way she arranged the dishes in her kitchen would have a direct impact on her children's health. She, also, could not have known that vectors of disease linked bacteria from the community to her home no matter how clean she kept her family's living space. When health alliance workers representing the Integrated Health Initiative of Nazarene Compassionate Ministries came to her community in Gompa, Marie learned about strategies for wellness that could protect her family and promote the health of her six children. Now, Marie says she stacks her clean dishes upside down and covers them with linen to protect against insect and airborne disease.
Though this change seems simple, the practice is connected to a broader system of water, sanitation, and hygiene (WASH) solutions that position families in Gompa, Liberia, and beyond, to live longer and healthier lives. NCM's Integrated Health Initiative promotes these health solutions by facilitating partnerships between clinical and community health services in five countries in Africa: Cote d'Ivoire, Ghana, Kenya, Liberia, and Zambia. As an expression of the ministry of Jesus, this initiative works through local churches to strengthen existing health networks, thereby equipping members of the community to drive the solutions for public health, themselves.
Marie's kitchen organization, therefore, fits within a broader system that works to establish and protect clean water sources, build sanitary latrine facilities, clear play areas for children, and develop the terrain for safe water drainage. That simple act of protecting her dinnerware protects Marie and her family from bacteria spread through contaminated drinking water, open defecation, stagnant wet spaces, and overgrown play areas, all aspects over which she may not have immediate control. As more and more households employ the alliance's solutions, however, WASH methods systematically challenge the spread of infection and disease. And residents have embraced a core value in the mission of the Integrated Health Initiative: by focusing on children and mothers' health, these innovative methods yield positive results for the entire community.