The Christmas Project: Shahpur's Story
DECEMBER 16, 2021 · NCM STAFF
Today, read about a boy and his father who connected with caring Nazarene volunteers while living in a refugee camp in Serbia. The Courage for the Journey project cares for adults and children living as refugees across several European countries. 

All over the world, children are caught in economic crises, famines, conflict, and more. More than 80 million people around the world have been forcibly displaced from their homes as a result of persecution, conflict, and violence. Of those who are displaced, more than a third are children.
This year's Christmas Project will provide spiritual, educational, physical, and emotional care to children who are caught up in crises in Bangladesh, Venezuela, Jordan, Lebanon, and across Europe.
~~~
Shahpur*, 8, has lived in refugee camps for most of his life. Forced to leave their home in Afghanistan six years ago, Shahpur and his father, mother, and older brother began their journey through multiple countries to seek asylum in a safe place. The family has walked for much of their journey from Afghanistan to Greece, stopping along the way for Shahpur's father, Mansor*, to work temporary jobs.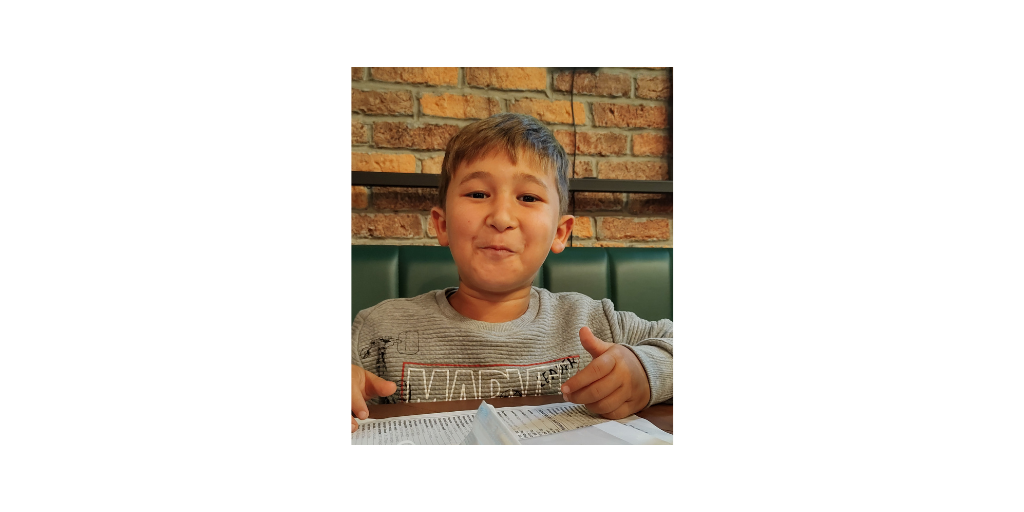 After living in a refugee camp in Greece for about a year, Shahpur's mother and older brother travelled ahead to Germany. There, Shahpur's mother acquired a five-year visa and is working to establish a home for the family.
Shortly after his mother and brother left for Germany, Shahpur was struck by a motorcycle. Mansor rushed Shahpur to the nearest hospital, but was refused treatment due to Mansor's status as a refugee and lack of insurance. When a different hospital agreed to treat Shahpur, he remained there fifty days while healing from his injuries.
Once Shahpur became strong, he and his father resumed their journey. They crossed through North Macedonia and stopped at a refugee camp in Serbia. There they met a group of Nazarenes who minister to children living as refugees by offering tutoring services, teaching them to play musical instruments, and providing essential items such as food and clothing. The group also shares the gospel.
Moved by the message of Jesus, Shahpur's father, Mansor, accepted Christ into his life and was baptized by ministers at the refugee camp. Soon after, Mansor and Shahpur moved within the camp to live in the building where the center operates. Now, they live right next door to the room where the group worships and holds bible studies, often lending a hand to prepare the space for services.
Life has not been easy for Shahpur since his father became a Christian. Some men from the refugee camp became angry with Mansor for his conversion and attacked him while he and Shahpur were in the city. Shahpur watched helplessly as men pulled his father off the city bus, beat him, and stole his wallet containing money and his asylum-seeker identification card. The attack, knowledge of the political climate in their home country, and the separation of the family have distressed Shahpur and Mansor.
Shahpur and Mansor have lived in Serbia for about a year, now. Nazarenes serving at the refugee camp hope to see the two reunite with Shahpur's mother and brother in Germany, but with the absence of a passport, travel has become more difficult.
Like many children, Shahpur loves to play games on his dad's phone and drink sodas. Much of his childhood, however, has been unsettled by transition and crisis. Connecting with the ministry center at the refugee camp in Serbia has offered Shahpur and Mansor a sense of community and hope.
*Names are changed for protection.
Learn more about and give to support the Christmas Project here.